1 sites have this keyword listed in their metadata, here's one you may hate: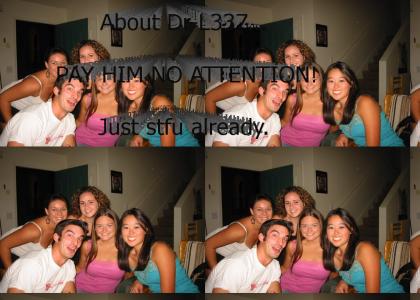 My opinion on the whole Dr-L337 thing. He sucks, he's an attention whore, and this is a message to YTMND to not feed the bears. I know this is paying attention to him, but this is the last little bit of recognition this prick is going to get from me.
Other sites with this keyword...