110 sites have this keyword listed in their metadata, here's one you may hate: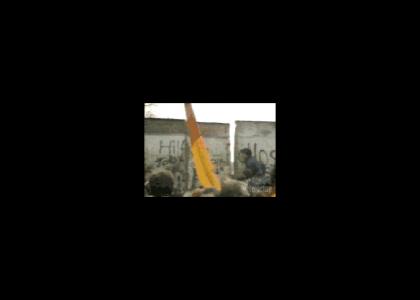 Now I have notice a lot of comments about the lack of "oh yeah" in my YTMND. But I also have recieved a lot of comments praising me on Greig's "In the hall of the moutain king". So I thought to myself "why not both"
Other sites with this keyword...
| | | | |
| --- | --- | --- | --- |
| ?Not Again | sporkman22 | 13,934 | (4.31) |
| ?Impact | MrStump | 5,041 | (4.16) |
| ?Huzzah!!!!1 (Refresh) | elewis | 4,868 | (4.15) |
| ?Brian Peppers N64 Kid Fantasy | StupidFatty | 53,385 | (4.14) |
| ?DUFFMAN CAN'T BREATHE | HypnoToad0 | 22,498 | (4.09) |
| ?Archies big break | caedmon | 2,723 | (4.02) |
| ?Monsquaz: Oh Yeah | sitedrm | 4,644 | (4.00) |
| ?Randy Savage: Oh yeah. | spacedokke | 4,565 | (4.00) |
| ?Ham is good for you | jewsdid911 | 2,742 | (4.00) |
| ?Balloon | boomaga | 4,847 | (3.93) |
| ?Epic Guess What Kassius Escapes ROY4L GIF Sta... | Ochobobo | 8,178 | (3.92) |
| ?Cats with Wigs | Crowtrobot | 5,589 | (3.92) |
| ?TRUE STATEMENT-2 | Funny-Internet-User | 1,228 | (3.92) |
| ?Sex Sells... | Bizzmoff | 4,304 | (3.90) |
| ?Wanna see a magic trick? ^-^ | JeSsNeT | 2,319 | (3.89) |
| ?neve and gliz get it on | cmg09 | 3,134 | (3.86) |
| ?Oh Yeah! | trizob | 2,239 | (3.84) |
| ?Lemonade Kool-Aid | ultramegadeluxe | 18,405 | (3.82) |
| ?OH YEAH :) | sciencectn | 5,356 | (3.82) |
| ?Barak Obama's Day Off. | Rellikmit | 4,363 | (3.80) |
| ?Encounter of the OH YEAH | Tiddly-Winks | 1,088 | (3.77) |
| ?SHARKLEBERRY FIN RETURNS | Combat-Mike | 3,787 | (3.71) |
| ?Oh Yeah | CupOfJoe118 | 1,740 | (3.69) |
| ?What is Macho Love? (New Audio) | thebroken | 5,470 | (3.67) |
| ?O has 2 more admirers | BeerDrinkingVictoryM | 1,650 | (3.65) |
| ?Dats wut Shaq's talkin' bout! | ThePancakeMan | 1,689 | (3.64) |
| ?Emo Potato Gets Sexy | craw | 3,291 | (3.63) |