12 sites have this keyword listed in their metadata, here's one you may hate: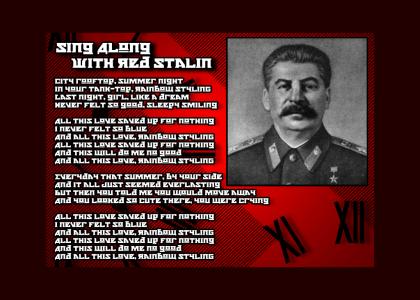 Red Stalin ruins the rainbow by teaching you the ''real'' lyrics to All this love. About the YTMND: The Stalin animation is an experimental effect. Comments? Also this is my first site where I am attempting a real sync between audio and animation. L
Other sites with this keyword...