31 sites have this keyword listed in their metadata, here's one you may hate: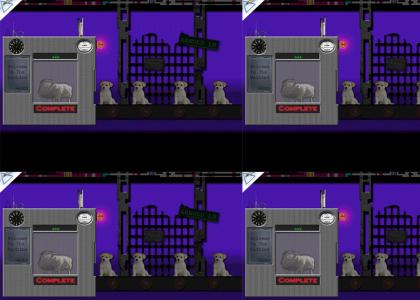 I've wanted to make a tribute to my favorite band, Pink Floyd, for a while now. I'm not a big fan on 'X'TMNDs, but I really wanted to contribute to this fad. Larger image: http://steakman.net/kblendz.gif
Other sites with this keyword...
| | | | |
| --- | --- | --- | --- |
| ?Oscar Mayer has a way..... | kuntakinte | 13,103 | (4.09) |
| ?March of the Hammers | StarhawkDS | 3,046 | (3.97) |
| ?Goodbye Blue Sky | Kiltron | 3,827 | (3.97) |
| ?pinkfloydtmnd: Reagan Addresses Gorbachev | InvaderTK | 2,205 | (3.96) |
| ?No dog's orgasm | l33tnsh1t | 5,094 | (3.94) |
| ?pink floyd : the wall | Tronix | 5,938 | (3.94) |
| ?Juggernaut Breaks On Through To The Other Side | Rakkasan240B | 7,852 | (3.91) |
| ?Meat or Pudding? You Decide!! | JFly87 | 2,545 | (3.83) |
| ?Pink isn't well she stayed back at the hotel | BoredJedi | 3,020 | (3.82) |
| ?Another Brick In The Wall | teenangst | 4,035 | (3.63) |
| ?How ytmnd fads retire | kuntakinte | 1,401 | (3.56) |
| ?Rest in peace, syd! | AWOKNate | 1,424 | (3.50) |
| ?Crazy Bob Geldof! | MajorB | 1,121 | (3.50) |
| ?Elmer Fudd Sings On The Wall | SaucerfulOfSecrets | 7,023 | (3.36) |
| ?Comfortably Nub | realazymofo | 3,257 | (3.36) |
| ?THIS WALL HAS NO WEAKNESS | MJGHavoc22 | 4,637 | (3.32) |
| ?Midnight Special | BoredJedi | 1,968 | (3.31) |
| ?Exposing Age of Mythology | Yozetty | 1,576 | (3.31) |
| ?Pink (The Wall)Seizes Control. | Mirokunite | 1,021 | (3.07) |
| ?Eat Your Meat! | Tiki-Wiki | 1,085 | (3.00) |
| ?Build the Wall | r2a1g9e | 889 | (2.83) |
| ?Jack Chick's The Wall | pmccart | 2,296 | (2.60) |
| ?Moon Man In The Flesh | arrrgh | 862 | (2.60) |
| ?The Wall: the game | eye-ball | 894 | (2.57) |
| ?Pink Gets a Head Shot! | Mirokunite | 1,142 | (2.50) |
| ?Actually, this wall DOES have a weakness | GovernorWeston | 961 | (2.22) |
| ?Trouble with the door? | AIDS | 1,683 | (2.00) |
| ?The Headmaster | NESer | 771 | (2.00) |
| ?Wii don't need no education! | jimzombie | 1,055 | (1.86) |