22 sites have this keyword listed in their metadata, here's one you may hate: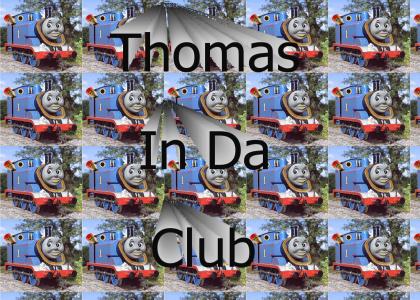 Thomas the Tank Engine vs 50 Cent - In Da Club. Originally a youtube video uploaded by Alkalinemartin, the video was taken down today (11th July) but I thought I'd keep it alive here. Sound is from the vid, image I editted myself (crappily with psp7 woo
Other sites with this keyword...
site
user
views
score
?Thomas the Tank Engine Vs. Fresh Prince of Bel-...
parrothead1983
47,369
(4.22)
?Thomas the DENNAL PLAN Engine
dasmoose
17,411
(4.20)
?(

nsfw

) You fucked up!
gguru1
6,876
(4.13)
?Thomas wins the race.
TankEngine
3,321
(3.77)
?(

nsfw

) Thomas the Tank Engine feat. Snoop Dogg ...
Flameman
3,309
(3.75)
?Just Another Average Site on YTMND
CompileError
1,734
(3.69)
?Beware the Toppum
caddie23
1,233
(3.67)
?James is a rapist.
irishrover
2,381
(3.51)
?Battle for the Island of Sodor
Hoju3942
1,395
(3.50)
?Syrian Terrorist School
samjazzyy
1,171
(3.40)
?THOMPSON...THE LITTLE SUB-MACHINE GUN ...
goodolemattrick
1,462
(3.25)
?Thomas the Rick Astley Engine?
dasmoose
1,533
(3.09)
?EMO HENRY THE TRAIN
Influenza1917
3,446
(3.06)
?danXcore the Engine
radio-virus
1,054
(3.00)
?The Adventures of Percy
WillyonWheels
4,654
(2.89)
?PEEP! PEEP! PEEP! Hello lazy bones!
isonoe
3,135
(2.82)
?Hamas & Friends!
jspath
1,220
(2.73)
?BubbRubb The Tank Engine
ForTehZombies
1,197
(2.60)
?Biggietrain is Hungry!
samurai-alpha
1,384
(2.50)
?Thomas made Rule #34
Yoshi-Jr
6,897
(2.00)
?Thomas the Pimp Engine.
Lok3n
3,213
(1.50)