13 sites have this keyword listed in their metadata, here's one you may hate: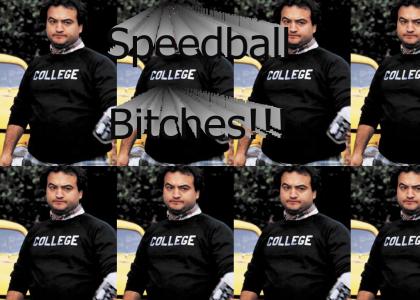 ok finally a pic that s origional! I try to get one thats not allready on YTMND, but here we go!! sorry buddy if i tok ur Pills are good audio but it just worx
Other sites with this keyword...
| | | | |
| --- | --- | --- | --- |
| ?Bluto Doesn't Like Emo. *Fixed* | POS | 43,698 | (4.16) |
| ?Dont believe everything you read | SeNtu | 1,449 | (4.10) |
| ?Food Fight! (John Belushi, "Animal Hous... | antzump | 9,878 | (3.89) |
| ?Is the 300TMND Fad Over? | bennyjoe81 | 15,009 | (3.79) |
| ?Blues Brothers DDR | Charonchan | 2,004 | (3.75) |
| ?Belushi's Fault | ElevatorPractice | 1,372 | (3.67) |
| ?WTF is wrong with Google?! | cmcharliejojo | 2,817 | (3.55) |
| ?FOOD FIGHT! | lazysunday | 1,144 | (3.50) |
| ?Belushi's YTMND shirt | Space-G | 3,225 | (3.29) |
| ?John Belushi Gives Life Advice | jcraig1701 | 2,156 | (2.69) |
| ?The Blues Brothers 2008 | tvfilm | 895 | (2.33) |
| ?They Took The Bar! | Eddie5150 | 660 | (2.25) |