17 sites have this keyword listed in their metadata, here's one you may hate: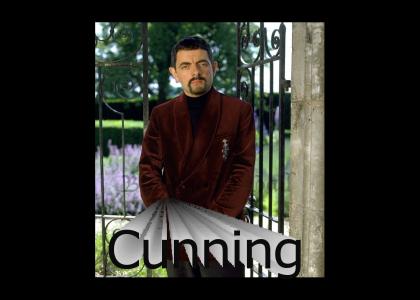 Lyrics: The sound of hoof beats 'cross the glade, Good folk, lock up your son and daughter, Beware the deadly flashing blade, Unless you want to end up slaughtered. Black Adder, Black Adder, he rides a pitch black steed. Black Adder, Black Add
Other sites with this keyword...
| | | | |
| --- | --- | --- | --- |
| ?BRAVO | CompileError | 1,405 | (4.00) |
| ?Blackadder | Underscore1 | 2,255 | (3.95) |
| ?DAMN! | Easty | 1,281 | (3.75) |
| ?Utter Crap | funke | 2,646 | (3.61) |
| ?Lord Flashheart | guruthos | 3,019 | (3.50) |
| ?BLACK ADDER | SirLemming | 1,631 | (3.48) |
| ?Lord Flashheart comments on a kiss | RaceProUK | 929 | (3.33) |
| ?Blackadder loses it | flame-retardED | 1,222 | (3.29) |
| ?Codpiece! | Easty | 6,423 | (3.00) |
| ?Yes, the one I still prefer, Sir, is the war of 14-18 | levitica | 806 | (3.00) |
| ?Blackpeppers | Paulus2 | 1,352 | (2.90) |
| ?blackadder swears | creamportion | 1,314 | (2.83) |
| ?Baldrick-And his cunning plan! | Akrady | 1,221 | (2.80) |
| ?Your breath, Baldrick | Jenius | 1,272 | (2.20) |
| ?YTMND Found In Newgrounds Flash! | Shoxy | 1,342 | (1.80) |
| ?LET'S GET THOSE MEEK BASTARDS N... | Nitros14 | 1,191 | (1.57) |