1,425 sites have this keyword listed in their metadata, here's one you may hate: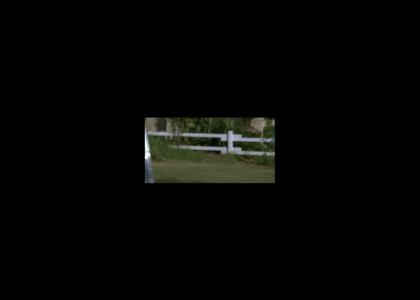 In an attempt to brush up on his Poland remembering skills, John Kerry practices reciting the members of the grand coalition. As usual, he forgets Poland and George W. Bush is there to remind him.
Other sites with this keyword...
| | | | |
| --- | --- | --- | --- |
| ?What YTMND ads should have been pt.1 | Negatis | 6,152 | (4.09) |
| ?Sing along with the Polish National Anthem | demsthenes | 2,937 | (4.08) |
| ?Can we go to war please? | mario90 | 975 | (4.08) |
| ?A POLAND ODYSSEY TO VOTE 5 | hanktherapper | 2,361 | (4.08) |
| ?European mapmakers have one weakness. | Serapindal | 1,622 | (4.08) |
| ?Top Gear didn't forget... | lacclolith | 5,494 | (4.07) |
| ?Levitation Spell Engage | kitt0111 | 3,778 | (4.06) |
| ?But I poop from there, lol | SlimPickins | 9,681 | (4.06) |
| ?Well, actually, he forgot Poland! | gamekid | 9,976 | (4.06) |
| ?The Un-Funny Truth About Poland | Godknown | 4,223 | (4.06) |
| ?United States of Poland! Vote 555.5! | DarthWang | 5,568 | (4.06) |
| ?TOURNAMENTMND2: KungFu Koalition | wisdumcube | 5,683 | (4.06) |
| ?You FORGOT POLAND now dog! VOTE the 5 for... | Lethe | 16,180 | (4.05) |
| ?Pardon the Interruption (Refresh) | HollaAtchaBoy | 5,535 | (4.05) |
| ?PTKFGS: September 11, 2001 | hhhh64 | 18,376 | (4.05) |
| ?Finntroll Loves Polend! | Shimbozy | 4,461 | (4.05) |
| ?God is a Poland rememberer!!!! (remember to vote ... | ghcghcghc | 1,712 | (4.05) |
| ?Want to hear my impression of Poland? | purplenewbrunswick | 1,556 | (4.04) |
| ?Poland Puppet! | BTape | 7,906 | (4.04) |
| ?You forgot me for the last time... | Poland | 2,486 | (4.04) |
| ?WOULDN'T IT BE NICE TO VOAT% | Jihadidite | 1,527 | (4.03) |
| ?The Angry Beavers Upvote | MuffinMan1337 | 15,635 | (4.03) |
| ?I think I forgot something... | RawNuts | 1,496 | (4.03) |
| ?Romans forgot about Poland | Kayne | 12,137 | (4.03) |
| ?Poland Unlimited (Vote an unlimited number of stars... | DarthWang | 3,226 | (4.02) |
| ?Lady GaGa feat. George W. Bush and John Kerr... | RonaldRayGun | 10,172 | (4.02) |
| ?Bushmec guides John Carry through the process t... | DarthWang | 4,263 | (4.02) |
| ?Poland phone! Vote %! | DarthWang | 5,573 | (4.02) |
| ?Gorge Busch's Mortal Polish Enemy is (VOT... | DarthWang | 3,478 | (4.01) |