29 sites have this keyword listed in their metadata, here's one you may hate: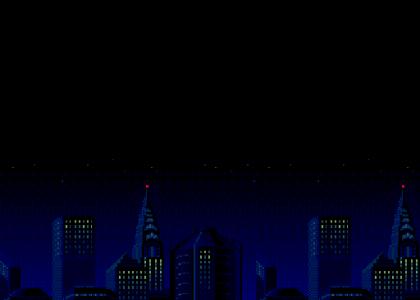 Journey into your inner peaceful place as the video tame console takes us over the smooth airwaves of WRLX, the most relaxing music this side of your third eye. Let the satiny grooves mellow you down after a long day and let the sax massage any remaining tension into the ether. Lay back, Chill out, and Fly away.
Other sites with this keyword...
| | | | |
| --- | --- | --- | --- |
| ?TRANQUILItmnd: Forest of Peace | OperaGhost | 2,264 | (3.91) |
| ?TRANQUILItmnd: Morning Sunbath | OperaGhost | 2,323 | (3.89) |
| ?TRANQUILItmnd: Beach Party Sunset | OperaGhost | 2,618 | (3.85) |
| ?TRANQUILItmnd: On the Bay | OperaGhost | 2,892 | (3.78) |
| ?TRANQUILItmnd: Winter Night | OperaGhost | 2,797 | (3.74) |
| ?TRANQUILItmnd: Mellow Digestif | OperaGhost | 4,144 | (3.71) |
| ?TRANQUILItmnd: Rapid Progress | MrMercury | 1,091 | (3.66) |
| ?TRANQUILItmnd: Date at my place | OperaGhost | 3,352 | (3.64) |
| ?TRANQUILItmnd: Fishin' Hole | OperaGhost | 2,559 | (3.63) |
| ?TRANQUILItmnd: Bifröst to Anywhere | OperaGhost | 3,044 | (3.63) |
| ?TRANQUILItmnd: مدينة على الماء... | OperaGhost | 923 | (3.62) |
| ?TRANQUILItmnd: Digital Blizzard | OperaGhost | 845 | (3.60) |
| ?TRANQUILItmnd: Field of Flowers | OperaGhost | 2,718 | (3.53) |
| ?TRANQUILItmnd: Down to Earth | OperaGhost | 2,898 | (3.46) |
| ?TRANQUILItmnd: Dormant Desert | OperaGhost | 1,645 | (3.45) |
| ?TRANQUILItmnd: Wishing Star | OperaGhost | 1,996 | (3.44) |
| ?TRANQUILItmnd: Above the Horizon | OperaGhost | 898 | (3.40) |
| ?TRANQUILItmnd: Youthful Dream | OperaGhost | 846 | (3.33) |
| ?TRANQUILItmnd: Another Night of City Jazz | OperaGhost | 940 | (3.31) |
| ?TRANQUILItmnd: Twilight Forest | OperaGhost | 1,162 | (3.30) |
| ?TRANQUILItmnd: Up All Night | OperaGhost | 1,159 | (3.18) |
| ?TRANQUILItmnd: Cozy Fireplace | OperaGhost | 799 | (3.17) |
| ?TRANQUILItmnd: Out There | OperaGhost | 809 | (3.13) |
| ?TRANQUILItmnd: Jungle Paradise | OperaGhost | 1,055 | (3.12) |
| ?TRANQUILItmnd: Dance of the Festlig Bamboo Lea... | OperaGhost | 879 | (3.07) |
| ?TRANQUILItmnd: Morning Serenade | OperaGhost | 759 | (3.06) |
| ?TRANQUILItmnd: The Short Way Home | OperaGhost | 656 | (2.86) |
| ?TRANQUILItmnd: Tropical Tramonto | OperaGhost | 721 | (2.63) |