22 sites have this keyword listed in their metadata, here's one you may hate: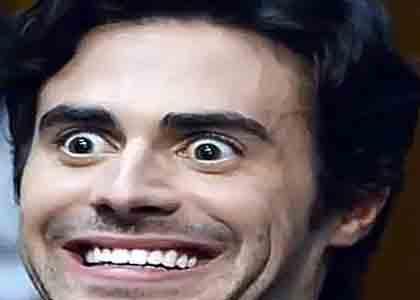 Inconsiderate juror's phone goes off informing him of a Voat 5 while the serious trial is in session. Instead of turning it off, he just decides to look like a pedo. OR..... this is the face one makes with expected reaction when one farts. OR..... <Comment with YOUR own gripping storyline!>
Other sites with this keyword...
site
user
views
score
?lol votes
Zipzinger
2,158
(4.16)
?(

nsfw

) ARNIE furgot polend so he voated 5 and the...
AngryDriver
5,764
(4.07)
?We have learned Earth's languages in POL...
Captain-L337
1,107
(4.00)
?Rock and Roll MCGYVERRRRRRRRRRRRR
Captain-L337
1,024
(4.00)
?JPEGTMND: JPEGs don't change facial ex...
Captain-L337
1,353
(3.81)
?A tribute to Polend (VOTE%)
Captain-L337
1,265
(3.75)
?MARV: The UnFunny Truth About Marvism
queer
1,534
(3.68)
?Bad Coding & Punching Yourself in the Face
Odin314
2,734
(3.66)
?JPEGTMND: LOL, JPEG
Captain-L337
1,326
(3.64)
?ANOTHER ONE FORGETS THE POLEND (VOA...
Captain-L337
1,138
(3.57)
?The Un-Funny Truth About Your Speakers
Captain-L337
1,197
(3.55)
?(

nsfw

) OUR KHAN IS AN AWESOME STAPLE...
Captain-L337
1,263
(3.50)
?Katamari Polacy (VOAT%)!
theultrayik
1,161
(3.38)
?Medieval Blank Space
Captain-L337
1,171
(3.36)
?YTMNDTMND: Well actually you forgot Poland f...
Captain-L337
1,759
(3.31)
?"za"rmy revolution
theultrayik
775
(3.20)
?CRAZY POLEND MANAGERRRR VOAT%555V...
theleetdoctor
1,101
(3.18)
?EPIC DOMAIN GRAB
Captain-L337
1,212
(2.80)
?dunsparce and Lcadwallader buy FL Studio for ma...
theultrayik
937
(2.73)
?FUNNY INTERNET DOMAIN GRAB
theultrayik
1,545
(2.64)
?ROBOTMND A Tribute
queer
863
(2.44)