78 sites have this keyword listed in their metadata, here's one you may hate: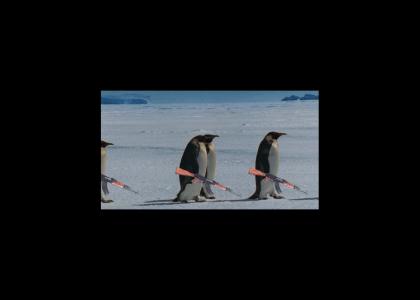 In the harshest place on Earth, evil finds a way. This is the first time I've ever used Photoshop. Hope it turned out okay. Nice to see some C&C fans out there too. Premier Romanov and his chilly comrades salute you all!
Other sites with this keyword...
| | | | |
| --- | --- | --- | --- |
| ?Plumber Alert | LosingForFun | 3,533 | (4.33) |
| ?LEASE OR BUY? | UrbanChampion | 3,143 | (4.24) |
| ?Trippy 3 | r00bix | 32,476 | (4.17) |
| ?Trippy 2 | r00bix | 8,123 | (4.09) |
| ?GDI Commando | drunkill | 7,776 | (4.08) |
| ?pedo alert | gwarmarr | 10,921 | (4.06) |
| ?Yuri watches television | lpgunit | 3,136 | (4.05) |
| ?*ALERT* | Anofie | 2,369 | (4.05) |
| ?Smokey is on Alert | Fleeflicker | 2,833 | (3.99) |
| ?WHY DOES THIS ALWAYS HAPPEN | hamjamt | 3,214 | (3.97) |
| ?Soviet Pizza Pops - It's What Communists Cr... | UrbanChampion | 3,776 | (3.94) |
| ?Holy crap! CheapAlert is back! | LocutusOfBorg | 10,264 | (3.92) |
| ?Fart Alert | BoobonChron | 2,021 | (3.91) |
| ?Trippy 4 | r00bix | 6,565 | (3.88) |
| ?In Soviet .....Russia ? | KADIEM | 1,950 | (3.88) |
| ?C&C Elite GI Ability | Little-Rena | 3,153 | (3.79) |
| ?Gaming remembrance day | blee3 | 2,861 | (3.78) |
| ?Get Life Alert!!! | FearlessEhz | 4,487 | (3.73) |
| ?My Brother is an Aquabat | platy | 2,277 | (3.71) |
| ?LOL INTERNET CONQUER! | Humphro | 10,605 | (3.71) |
| ?EA shows its true colors | YTMNDJesus | 1,929 | (3.67) |
| ?Teh Terror | Fluk3 | 1,469 | (3.60) |
| ?RED ALERT | rmuser | 2,369 | (3.60) |
| ?No girls allowed........... | JadenYuki | 2,393 | (3.59) |
| ?Tourettes Tongue Twister Alert | nintendude7cubed | 1,233 | (3.58) |
| ?YTMND Christmas parade | dropthehammer | 5,671 | (3.57) |
| ?Homeland Security Advisory System | ThunderBuns | 1,338 | (3.50) |
| ?INTRUDER ALERT INTRUDER ALERT (refresh) | NuclearPoweredPogoSt | 1,602 | (3.50) |
| ?In loving memory... | bigboy987 | 964 | (3.50) |