1 sites have this keyword listed in their metadata, here's one you may hate: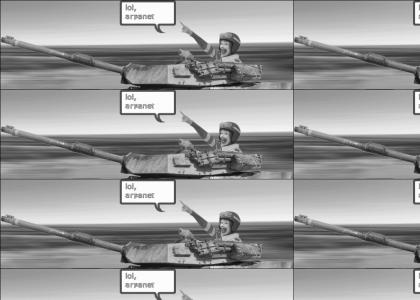 An edit on lol, internet war. Since Arpanet was made by the department of defence the tank was a must. And it's black and white, ie, old. And the sound is slow (also sounds bad, I'm not great at audio editing)
Other sites with this keyword...