16 sites have this keyword listed in their metadata, here's one you may hate: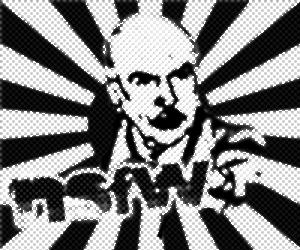 So this kid got mad at me in a pub because he was 100% sure I was cheating. The video link doesn't work anymore and I don't have a copy of it saved anywhere else.
Other sites with this keyword...
| | | | |
| --- | --- | --- | --- |
| ?Golf is Serious Buisness | Reptile | 1,433 | (3.45) |
| ?Internet Serious Buisness! | Zeypher | 5,869 | (3.33) |
| ?Successful people can't spell | Infradead | 1,694 | (3.20) |
| ?Avatus has a business proposal | StingraY | 1,555 | (3.00) |
| ?DISCO GORE-JUSS | KHUDAGAWAH | 1,133 | (2.60) |
| ?Trolling is Serious Buisness | Enterprisee | 1,952 | (2.55) |
| ?WoW Forums are serious buisness | Milesnightfire | 2,903 | (2.46) |
| ?shemmy shemmy shemmy | helotx | 6,728 | (2.38) |
| ?Data Entry is serious buisness | vernalgames | 1,423 | (2.00) |
| ?Xanga is serious Buisness | DDBeast | 1,620 | (2.00) |
| ?Console wars are syrs buisness. | momthinksimcool | 1,213 | (1.63) |
| ?Track 8 Is serious Buisness. | TehBebop | 1,161 | (1.45) |
| ?Ytmnd commentary is serious buisness | momthinksimcool | 1,040 | (1.27) |
| ?Sensitive topic? | momthinksimcool | 1,244 | (1.21) |