83 sites have this keyword listed in their metadata, here's one you may hate: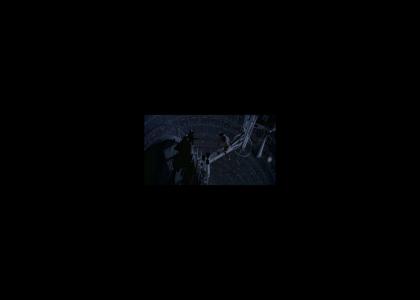 Mufasa's voice (Lion King) is overdubbed onto Darth Vader in the "I am your father" scene from star wars. The illustrius James earl jones is the voice actor for both characters.
Other sites with this keyword...
| | | | |
| --- | --- | --- | --- |
| ?Because Dead | prangit | 3,880 | (4.50) |
| ?Pacman is a ... | KoolJ | 5,475 | (4.28) |
| ?* Imagine A Perfect Circle * | Forgasm | 3,669 | (4.25) |
| ?The Circle Of Life | HardCorey | 5,317 | (4.15) |
| ?We take a look at immigration from Mex. to U.S. | pwnage | 7,999 | (4.04) |
| ?dotted | egonym | 1,669 | (4.03) |
| ?raincircle | egonym | 1,233 | (4.00) |
| ?Westwood's "Blade Runner" - H... | shadow40000 | 3,699 | (4.00) |
| ?Maynard Wants His Wings | GnFnRs | 3,773 | (4.00) |
| ?drip dry | egonym | 1,918 | (4.00) |
| ?tracing a circle | egonym | 1,589 | (3.92) |
| ?3.14159265358979323846 | atma9 | 13,599 | (3.89) |
| ?The Circle of Life | FuzzyDuck | 3,984 | (3.88) |
| ?Epic Circle Maneuver | CrownAxe | 3,433 | (3.87) |
| ?Rod stained Sting's Underwear | Phernoree | 3,770 | (3.84) |
| ?ripple | egonym | 1,498 | (3.81) |
| ?Kirby Green Greens | opiumpanda | 3,874 | (3.80) |
| ?Power Rangers: No one gets inside! | BagOfMagicFood | 2,985 | (3.80) |
| ?Don't Like Circles... | largemarmot | 1,621 | (3.77) |
| ?EPIC KEYBOARD | faggotry | 978 | (3.75) |
| ?She spins. You win. | gamekid | 2,144 | (3.75) |
| ?Put your mind in motion! | ninjamd | 922 | (3.75) |
| ?Steve from Pi Gets Zapped | dajbman22 | 7,968 | (3.70) |
| ?Say Hi To Circling Homer | AskAak | 2,194 | (3.70) |
| ?Circle of YTMND | BoyNamedStu | 2,888 | (3.67) |
| ?O O O O O O O | ilovesanta | 1,592 | (3.66) |