38 sites have this keyword listed in their metadata, here's one you may hate: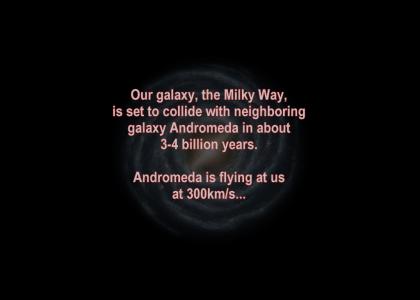 Sync works great in firefox. For perfect sync, you may need to press enter/click the go button (refresh works too, but less good.) Works pretty good in IE too. Sorry folks, it's been said before.. you can't sync a YTMND perfectly for everyone.
Other sites with this keyword...
site
user
views
score
?ROFL Collision: Rofl train vs Neo the Tank Engine
kingstefan
27,375
(4.21)
?Things Were Simpler In 1981
Chav-Slayer
26,100
(4.18)
?lol, Titanic
jayman488
8,330
(4.09)
?LOL Collision: Cycle-Riding-Vader vs. Yoshi
ddmp
15,617
(4.04)
?Team Canada Hockeyz™
hemishe
10,687
(4.03)
?Underwater LOL Collision
rottengekko
6,298
(4.01)
?YTMND: PTKFGS
DarthWang
6,505
(3.82)
?even car crashes are funny...
Brianisapickle
15,336
(3.81)
?(

nsfw

) TRAAAAAAIN!
sgtpepperx
5,563
(3.81)
?Medieval LOL COLLISION (Now More Speedy!) (R...
Akhenaten
7,103
(3.80)
?Pedestrian-PWNED!
Symph-Nocturne
5,170
(3.77)
?Hammertime
MJDub
3,894
(3.76)
?Rowand & Utley Breakin'
lemurfemur
1,077
(3.75)
?LOL Collision: Goku vs. Picollo
ddmp
5,592
(3.69)
?Watch Out For That!... Nevermind
Dog-E
1,237
(3.67)
?Red Light Means Stop!
TheMontgomery
1,304
(3.65)
?LOL Collision! Federal Election Edition!
RuBBa-cHiKiN
2,993
(3.59)
?Colliding Galaxes
Niloc14
1,626
(3.54)
?Lol, Sonic Collision!
VenerableDread
2,499
(3.54)
?Great parkjob
sketchbook
1,107
(3.50)
?Outta my way jerkass
dave-sempai
7,245
(3.42)
?lol, cleavage
EckyThump
3,231
(3.40)
?2036: We're Doomed
lightwizard77
2,449
(3.33)
?lol, ms paint
squirrelsgonewild
2,024
(3.33)
?*Now with explosion* Ytmnd Collides with Ebaums
mynameisOPTIMO
1,209
(3.33)
?Grues/Domo-Kun can cause head explode
crazyrevan
1,583
(3.13)
?The King Kills Ronald in a Driveby!
GirlzIIWomen
2,262
(3.07)
?Motorcycle guy navigates
DarthWang
1,393
(2.93)
?lol, medieval
tehseanzor
1,297
(2.81)