19 sites have this keyword listed in their metadata, here's one you may hate: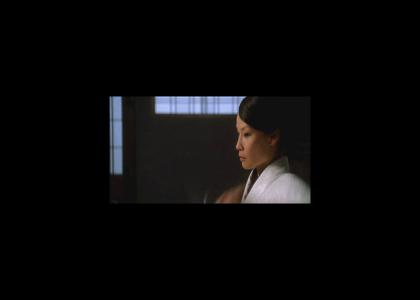 Who else but O-Ren could throw such a weapon from Tokyo to London AND hit their desired target? No one, that's who. Ed mourns as we speak. While eating his Cornetto of course.
Other sites with this keyword...
| | | | |
| --- | --- | --- | --- |
| ?SEIZURE!!!! (Not for epileptic people) | CyberSirius | 4,222 | (4.08) |
| ?1:00 AM | XIIIidiots | 33,905 | (3.96) |
| ?I ate a gumdrop | QueenLatifahFan54 | 3,002 | (3.65) |
| ?Doom Rave! | Jehde | 3,013 | (3.64) |
| ?**COLOR RAVER** | zeroco0l | 1,474 | (3.58) |
| ?FFFFFF | DarkShade | 2,223 | (3.47) |
| ?Wiinjuries!! | piemaster | 1,560 | (3.27) |
| ?Smarties! | flame060 | 1,453 | (3.00) |
| ?yellow and white | bellodesi | 758 | (2.88) |
| ?What is colour correction? | t002tyrant | 1,290 | (2.75) |
| ?Colourful iMacs!! | InuKevin | 1,241 | (2.69) |
| ?Vader Sings Type | GuitarAce | 1,062 | (2.64) |
| ?INVASION OF THE FANTANAS! | Cheesecake | 3,484 | (2.50) |
| ?Jesus wants to know what colour car you want | gazm2k5 | 1,283 | (2.29) |
| ?Ode to a Clown | Coda314 | 884 | (2.13) |
| ?Ipod Nano doesnt change facial expressions | joshfisher | 969 | (2.10) |