3 sites have this keyword listed in their metadata, here's one you may hate: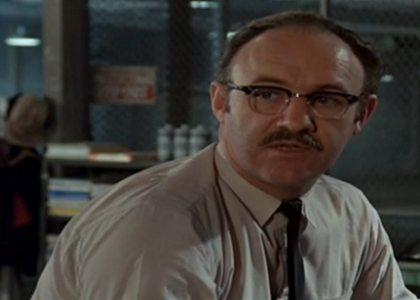 from the Wiki: Caul, his colleague Stan (John Cazale) and some freelance associates have taken on the task of bugging the conversation of a couple (Cindy Williams and Frederic Forrest) as they walk through crowded Union Square in San Francisco, surrounded by a cacophony of background noise. Amid the small-talk, the couple discuss fears that they are being watched, and mention a discreet meeting at a hotel room in a few days. The challenging task of recording this conversation is accomplished by multiple surveillance operatives located in different positions around the square. After Caul has worked his magic on merging and filtering different tapes, he produces a sound recording in which the words themselves become crystal clear, but their actual meaning remains ambiguous.
Other sites with this keyword...