1 sites have this keyword listed in their metadata, here's one you may hate: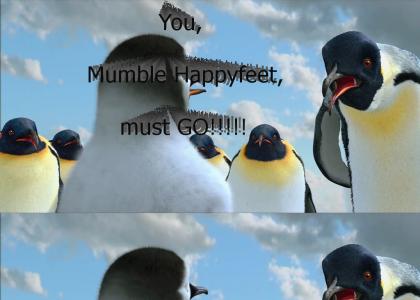 Happyfeet gets his sh*t totally ruined! Cause he got all c*cky, like, "I'm Mumble Happyfeet, bitch! I can stay wherever I want to!" But then they came along and said, "You, Mumble Happyfeet, must GO!" Owned
Other sites with this keyword...