10 sites have this keyword listed in their metadata, here's one you may hate: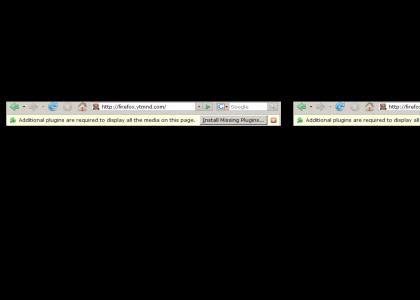 Some folks need to fix their Quicktime plugin audio settings, to enable many YTMND sounds in browsers such as Firefox, Netscape, and Opera. This YTMND shows WinXP screenshots with the required settings.
Other sites with this keyword...
| | | | |
| --- | --- | --- | --- |
| ?Saddam's last words before his execution&#... | shannaro | 2,759 | (3.67) |
| ?Netscape: Those were the days... | lewisje | 1,260 | (3.47) |
| ?Scientology got to YouTube | MrPopadopalis25 | 1,858 | (3.36) |
| ?Firefox fan flick | jarb | 1,324 | (3.25) |
| ?Pluto the Dick | xps7 | 1,785 | (3.23) |
| ?NETSCAPE ROCKS | leileilol | 1,900 | (3.13) |
| ?Digg owns Netscape | Magice | 1,792 | (3.00) |
| ?Netscape, O RLY? | SaintShade | 1,029 | (2.92) |
| ?Wii > PS3+Xbox360 | slarg | 1,119 | (2.21) |