Keyword "oath"
9 sites have this keyword listed in their metadata, here's one you may hate: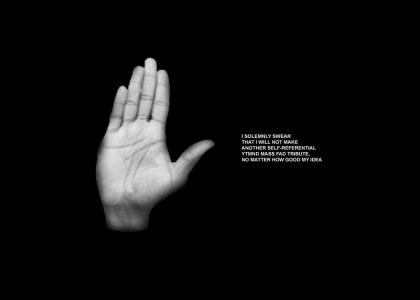 this is for me. (though it will be nice if others would go along with it, at least until theres a crop of new fads... those who do will be treated kindly.)
Other sites with this keyword...