26 sites have this keyword listed in their metadata, here's one you may hate: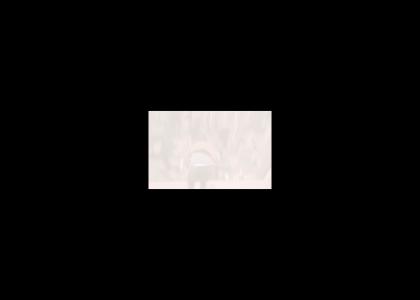 In the YTMND afterlife, everyone gets a second chance...but a user is forced to spend their time there as Tom Cruise. The fourth part in the series. See birth.ytmnd.com, deathofaytmnder.ytmnd.com, and ytmndmidlife.ytmnd.com
Other sites with this keyword...
| | | | |
| --- | --- | --- | --- |
| ?You ARE JESUS!!!! ORLY!!!! | blightsoot | 10,835 | (3.99) |
| ?Alien: NEDM | FoolInTehRain13 | 2,324 | (3.94) |
| ?The Chrono Games - An Unfunny Dedication | HyperionLudarin | 4,093 | (3.92) |
| ?He died for your sins! | Kuhan | 13,502 | (3.80) |
| ?Skeleton Loop | mrozz | 1,130 | (3.67) |
| ?Eminem Easter | northegg | 1,984 | (3.56) |
| ?Alpha OmegaRLY | scrotum | 1,673 | (3.52) |
| ?House of Burgers | sghawkredux | 1,061 | (3.50) |
| ?rez? | guitarstring | 2,565 | (3.50) |
| ?ORLY OWL LIVES!!111 | Krys | 5,595 | (3.40) |
| ?Jesus' Resurrection | AreZee | 1,041 | (3.29) |
| ?One day I'll be back | BluToof | 1,277 | (3.15) |
| ?Nicholas, get your wallet! | mobo | 1,123 | (3.00) |
| ?He Was Only a Hylian | Unlimited88 | 1,516 | (2.92) |
| ?Ghaleon - God of Destiny | Aepoch | 1,645 | (2.91) |
| ?Back Up In Your Ass... | puwayt5 | 1,141 | (2.90) |
| ?Pope John Paul II returns? [epic resurrection manoe... | vigothecarpathian | 1,860 | (2.86) |
| ?The Resurrection | thefeeni | 1,136 | (2.80) |
| ?Hindu Jesus | seejarrett | 1,398 | (2.57) |
| ?Welcome Back | LAZERJESUSEATSSUN | 911 | (2.57) |
| ?WEAR DEODORANT N*GG* | n3rdal3rt | 1,036 | (2.50) |
| ?Ripley Resurrects an Alien Cake | iamunderman | 1,751 | (2.33) |
| ?Misfits | Dnali | 2,325 | (2.00) |
| ?The Resurrection | aaronak | 914 | (1.97) |
| ?*SPOILERS* X3 Return | JollyRancher120 | 1,010 | (1.80) |