140 sites have this keyword listed in their metadata, here's one you may hate: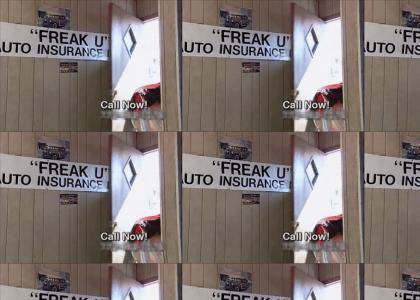 Coming soon to theaters or video-on-demand. How could one bold defender of stupidity join both The Avengers and The Justice League at the same time? Answer: He can't. Gritty reboot coming next year.
Other sites with this keyword...
| | | | |
| --- | --- | --- | --- |
| ?Saint Thomas Aquinas!!! | filmcans | 3,245 | (4.34) |
| ?missy@gmail.com | felipewithlime | 69,851 | (4.30) |
| ?YOU FAT BASTARD! (The Animated Video) | blightsoot | 8,866 | (4.20) |
| ?Batman ends crime by mail! | Edwardyay | 10,516 | (4.09) |
| ?Nobody Gives Fives Like The Upvoter! | TheUpvoter | 8,028 | (4.03) |
| ?Never Fear, The Upvoter Is Here! | TheUpvoter | 6,776 | (4.01) |
| ?Creepy-pants Batman | Luggage | 50,811 | (4.01) |
| ?The NEW New Justice Team | KoduX450 | 1,735 | (4.00) |
| ?The Upkateer's Five Force Gains A Member... | TheUpvoter | 4,870 | (3.97) |
| ?The Flash: Rock God | KtuluCJ77 | 4,534 | (3.97) |
| ?X-Chicken, you shall meet with my wrath! | westifer | 5,340 | (3.97) |
| ?The Upvoter: Back In Action! | TheUpvoter | 5,646 | (3.96) |
| ?Peter Crouch Is Rubberman | Bloopy | 4,499 | (3.96) |
| ?The Upvoter Makes A Shocking Discovery! | TheUpvoter | 5,979 | (3.96) |
| ?Holy Hole in a Donut | electropizza | 15,430 | (3.94) |
| ?Spiderman Is Batman | Mystech | 2,595 | (3.93) |
| ?Captain Planet Cyber Session - With Illustrations! | MakeYourChance | 8,007 | (3.92) |
| ?SPOON! | CharlieB | 2,838 | (3.90) |
| ?The Upvoter Versus Adverb! | TheUpvoter | 4,665 | (3.89) |
| ?Upvoter: The People's Hero! | TheUpvoter | 4,079 | (3.88) |
| ?Go Go Go New Justice Team (Futurama) | zeocon | 9,708 | (3.86) |
| ?Wonder Twins, Form Gopher Moat | TheDickMolecule | 2,589 | (3.84) |
| ?Peter Parker - Transvestite! | JohnnyAndre | 5,275 | (3.83) |
| ?captain underpants | capt-underpants | 1,277 | (3.83) |
| ?Power Girl needs some heartfelt advice... | monsterparty | 5,360 | (3.83) |
| ?Fighting crime is bogus! | Prospect | 4,543 | (3.83) |
| ?Adverb Vs. b00n: The Truce Of The Upvoter | TheUpvoter | 4,704 | (3.82) |
| ?Aquaman: racist? | Nickolai | 5,350 | (3.82) |
| ?Gayest Cosplay Ever | Zephrin | 5,492 | (3.81) |