259 sites have this keyword listed in their metadata, here's one you may hate: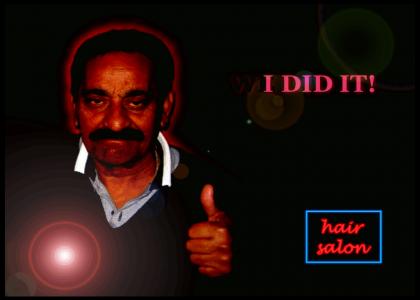 I made it to page 1 of the YTMND Users List By Sites. I did it. I went there, and I accomplished the goal. What I set out to do, I did. I have posted enough sites I'm in the Top 50. Congratulations to me. I came through on this one.
Other sites with this keyword...
site
user
views
score
?12 YEARS ON YTMND
jimmm
3,868
(4.89)
?max reset my email so I can log in again
jimmm
3,864
(4.84)
?Elegy For Tarkin
jimmm
1,811
(4.77)
?(

nsfw

) C-Wizzy Gets His Stimulus
jimmm
954
(4.71)
?It's Turkey Time!
jimmm
1,324
(4.71)
?Umfuld Tribute Site
jimmm
1,064
(4.61)
?EPIC UMFULD DOMAIN GRAB SITE
jimmm
1,700
(4.56)
?9 YEARS ON YTMND
jimmm
2,057
(4.52)
?I'm Retarded?
jimmm
1,594
(4.45)
?Moon Man Gives Ginger Lady Legal AIDS
jimmm
39,363
(4.45)
?Best War Cry Ever
jimmm
5,532
(4.42)
?YTMND IS STILL HERE
jimmm
6,756
(4.40)
?Everything is PACARD Now
jimmm
15,469
(4.40)
?who's DAT true nigga?!
jimmm
9,663
(4.40)
?SHAQ FU-Q
jimmm
4,235
(4.39)
?BATCAT Bats a Downvote
jimmm
3,452
(4.38)
?My Reaction to Everyone Leaving YTMND
jimmm
1,061
(4.38)
?Fresh Prince of Blow Jobs
jimmm
17,501
(4.37)
?(

nsfw

) The Internet is Amazing!
jimmm
11,143
(4.37)
?James Brown Alarm Clock
jimmm
9,991
(4.37)
?funny webuyanycar.com joke
jimmm
7,328
(4.37)
?DOO DAH DOO DOO
jimmm
18,148
(4.36)
?FUNKY TREBEK
jimmm
20,741
(4.34)
?YTMND Death
wewgas
1,670
(4.33)
?Tommy Wiseau Endorsement
jimmm
7,645
(4.33)
?PS3 Queefing! It's Great Fun!
wewgas
3,667
(4.32)
?How I feel about NEDM
jimmm
3,667
(4.31)
?JIMMM TRIBUTE SITE
wewgas
2,307
(4.31)
?(

nsfw

) OK FAGGOT. WHAT'S NEXT?
jimmm
10,400
(4.30)