56 sites have this keyword listed in their metadata, here's one you may hate: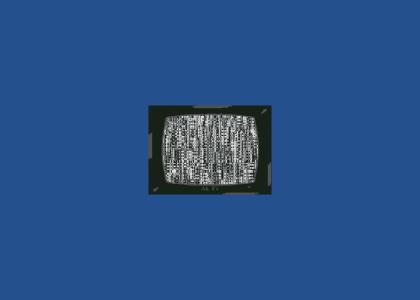 Weird Al decides to learn everything in the world in one easy course. Episode titled "Back to School." I majored in Bellybutton Lint Recycling. Refresh if it doesn't sync at first.
Other sites with this keyword...
| | | | |
| --- | --- | --- | --- |
| ?Al shady, please stand up | SealHammer | 3,528 | (4.25) |
| ?PTKFGS - Stan Explains EVERYTHING to Guybru... | iisryan | 29,025 | (4.21) |
| ?Weird Al Prevents Another Cyber Crime | iisryan | 27,708 | (4.21) |
| ?Typing Noises! (Refresh) | iisryan | 26,914 | (4.17) |
| ?Weird Al Belts out a Long Face Melter | fango44 | 8,855 | (4.08) |
| ?Bobby the Inquisitive Boy Belts out a Face Melter (N... | fango44 | 5,615 | (4.05) |
| ?Would You Look at All That Stuff... | iisryan | 10,461 | (4.02) |
| ?Denim is stupid | airbud | 627 | (4.00) |
| ?Philo | Phoojoeniam | 2,085 | (3.96) |
| ?Weird Al Blows Shit Up | Cryokenetic | 6,894 | (3.89) |
| ?Weird Al Yankovic Wants to Smell Your Sock | gregmcduck | 3,493 | (3.83) |
| ?What is Weird Al? | Scottendo | 8,443 | (3.81) |
| ?Blind Lemon Yankovic presents... | renegade64 | 9,054 | (3.80) |
| ?Sonic gives Weird Al advice | Big-A2 | 1,925 | (3.79) |
| ?You So Stupid! | CPC | 6,653 | (3.76) |
| ?Atlantic Records is Pitiful | iisryan | 5,949 | (3.73) |
| ?We are the knights who say.... EVERYTHING! | DarthWang | 3,871 | (3.69) |
| ?Stanley Spadowski's MOPSABRE! | Sonicx0 | 1,365 | (3.67) |
| ?FF1 Dares to be Stupid | CroutonMagillicutty | 3,508 | (3.64) |
| ?Stan Follows Guybrush Home | GaeMFreeK | 4,292 | (3.58) |
| ?Weird Al OWNED | fango44 | 1,793 | (3.55) |
| ?Defend the Nerdy South | otakufaith | 1,353 | (3.54) |
| ?Dare to be Stupid! | fango44 | 3,275 | (3.48) |
| ?HAPPY BIRTHDAY PATRICK STEWART! (July... | Kujila | 8,469 | (3.42) |
| ?Frank Yankovic is a hot date! | skyf759 | 1,331 | (3.40) |
| ?I Can't Watch This | bobfunland | 1,224 | (3.40) |
| ?People Must Really Like Fat Cats | gamaboi | 1,348 | (3.38) |