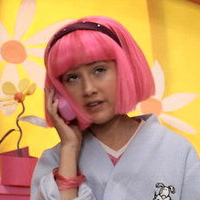 Description:
Subject: Copyright Infringement Notification (LazyTown)
From: Magðalena Ósk Guðmundsdóttir <lena@lazytown.com>
Re.: Copyright Infringement Notification
URL of Infringing Material:
http://lazytownpanty.ytmnd.com/
Dear Sir / Madam:
We hereby inform you that the abovementioned material on the YTMND websites (the "Infringing Material") is infringing upon our intellectual property rights and kindly ask you to remove it from your website.
... etc etc etc ...
Please act expeditiously to remove the URL identified above. In case you have any questions, please do not hesitate to contact us.
Yours truthfully,
Start Date
July 25th, 2009 12:00am
End Date:
August 5th, 2009 12:00am
Entry Deadline:
August 4th, 2009 12:00am