68 sites have this keyword listed in their metadata, here's one you may hate: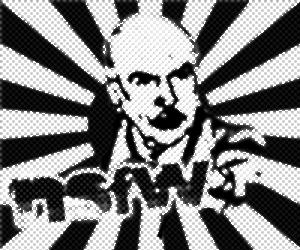 Includes Big Lebowski, Boondock Saints, MJ, and PSA. This was the first motion YTMND that I constructed from scratch. Thanks GIMP! Inspired by Keaton's Deleted Christmas Special. I can't belive I rented Home Alone to make this.
Other sites with this keyword...
| | | | |
| --- | --- | --- | --- |
| ?Redickulously Gay Fuel! | robkarnage | 47,505 | (4.39) |
| ?Stick Fighting II | HarkenedForge | 2,995 | (4.33) |
| ?T5: Aktuh and Maylota | LegoLewdite | 2,500 | (4.30) |
| ?T5: Alliance Appliance | LegoLewdite | 1,926 | (4.24) |
| ?TOURNAMENTMND II: The Brunch Society | mmonkey | 2,202 | (4.05) |
| ?YTMND March Madness Beginning Tournament Br... | Miami-13 | 2,432 | (4.04) |
| ?TOURNAMENTMND1: Charlie Brown misses again... | shackleford1 | 2,429 | (3.92) |
| ?vertual | LegoLewdite | 3,198 | (3.91) |
| ?TOURNAMENTMND1: Jesus was in that band with... | MikStarYo | 1,863 | (3.90) |
| ?How to help your NCAA team | UncleHenry | 3,956 | (3.88) |
| ?Anna Nicole Smith's Paternity Madness! | intsoccersuperstar | 5,543 | (3.88) |
| ?UT2K4 forum rage | SupremeCheese | 24,945 | (3.86) |
| ?TOURNAMENTMND2: Cable Guy Mix | nickster1992 | 2,092 | (3.79) |
| ?Best tournament EVER | everblink5 | 2,078 | (3.72) |
| ?TOURNEY3: ENDLESS DRAMA | Charizard | 1,250 | (3.69) |
| ?hey larcoss am i jug or contest in torny34 | joejew | 1,397 | (3.69) |
| ?TOURNAMENTMND1: C'MON MAN! Pepp... | MikStarYo | 1,119 | (3.68) |
| ?Official YTMND Games Tournament (UPDATE) | CoJaFo | 4,659 | (3.67) |
| ?No You Cannot | Cicada1337 | 3,473 | (3.67) |
| ?Umezawa's Jitte is unfair | Cptawesome | 3,144 | (3.63) |
| ?Jesus got pw3nd! | Zeph | 8,976 | (3.61) |
| ?The Gary Williams Song | robkarnage | 12,841 | (3.56) |
| ?YTMND PLAYOFFS: ROUND 4 FINAL | Excrement | 856 | (3.50) |
| ?Karate Kid Bloodsport | BongSc2 | 3,597 | (3.43) |
| ?Pornstar plays Unreal Tournament! | sw0rdsman | 5,735 | (3.42) |
| ?TOURNAMENTND2: GORDON VS. ZOMBIE | probablynot | 1,267 | (3.42) |
| ?UT2k4 PISS OFF | GenNonsense | 2,483 | (3.33) |