41 sites have this keyword listed in their metadata, here's one you may hate: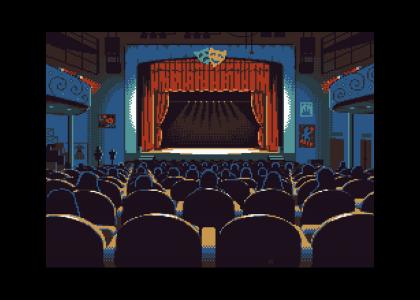 Journey into your inner peaceful place as the video tame console ushers us to our seat in Row AH. Tonight, we are taking in the culture and the arts - your favorite show is just about to begin, and you can hear the orchestra tuning up for the overture now. The lights are just starting to dim, and the gentle buzz of polite conversation and excited anticipation is hushing while the curtain rises. As Act I begins, you suspend your disbelief and put the world on hold as you enjoy the show.
Other sites with this keyword...
| | | | |
| --- | --- | --- | --- |
| ?TRANQUILItmnd: Magic City | OperaGhost | 533 | (5.00) |
| ?TRANQUILItmnd: Sailing Home | OperaGhost | 1,232 | (4.86) |
| ?TRANQUILItmnd: Childhood Bedroom | OperaGhost | 1,697 | (4.72) |
| ?TRANQUILItmnd: Late Night Shopping | OperaGhost | 754 | (4.40) |
| ?TRANQUILItmnd: City Jazz at Night | OperaGhost | 5,231 | (4.08) |
| ?TRANQUILItmnd: Forest of Peace | OperaGhost | 2,559 | (4.00) |
| ?Tranquil Rain | thebrouhaha | 1,236 | (4.00) |
| ?NONTRANQUILtmnd: Crime City | Brandon00151 | 4,704 | (3.87) |
| ?Waiting on Winter | Winterbourne | 3,412 | (3.86) |
| ?TRANQUILItmnd: Beach Party Sunset | OperaGhost | 2,929 | (3.86) |
| ?TRANQUILItmnd: Camping at Night | OperaGhost | 1,280 | (3.83) |
| ?TRANQUILItmnd: Winter Night | OperaGhost | 3,127 | (3.79) |
| ?TRANQUILItmnd: On the Bay | OperaGhost | 3,220 | (3.78) |
| ?TRANQUILItmnd: Mellow Digestif | OperaGhost | 4,501 | (3.74) |
| ?TRANQUILItmnd: مدينة على الماء... | OperaGhost | 1,205 | (3.71) |
| ?TRANQUILItmnd: Date at my place | OperaGhost | 3,688 | (3.64) |
| ?TRANQUILItmnd: Fishin' Hole | OperaGhost | 2,859 | (3.64) |
| ?Maxedonia - The Nation of the Constantly Setting S... | EmperorMax | 1,576 | (3.64) |
| ?TRANQUILItmnd: Bifröst to Anywhere | OperaGhost | 3,337 | (3.63) |
| ?TRANQUILItmnd: Digital Blizzard | OperaGhost | 1,155 | (3.60) |
| ?Tranquil Moonlight | AgentParsec | 1,374 | (3.56) |
| ?TRANQUILItmnd: Field of Flowers | OperaGhost | 3,037 | (3.53) |
| ?TRANQUILItmnd: Another Night of City Jazz | OperaGhost | 1,262 | (3.50) |
| ?TRANQUILItmnd: Down to Earth | OperaGhost | 3,182 | (3.46) |
| ?TRANQUILItmnd: Dormant Desert | OperaGhost | 1,916 | (3.45) |
| ?TRANQUILItmnd: Wishing Star | OperaGhost | 2,356 | (3.44) |
| ?TRANQUILItmnd: Above the Horizon | OperaGhost | 1,148 | (3.40) |
| ?TRANQUILItmnd: Twilight Forest | OperaGhost | 1,409 | (3.36) |
| ?TRANQUILItmnd: Youthful Dream | OperaGhost | 1,108 | (3.33) |