53 sites have this keyword listed in their metadata, here's one you may hate: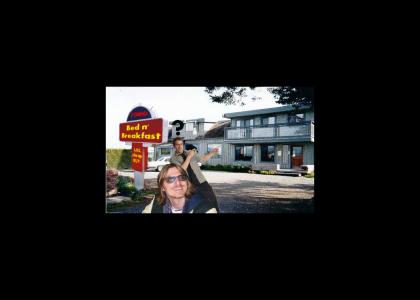 I put a lot of work into this one. It was inspired by http://mitchdonalds.ytmnd.com/ I really hope you enjoy this, I put a lot into it. 51 frames, my first synch, so I hope it doesn't suck.
Other sites with this keyword...
| | | | |
| --- | --- | --- | --- |
| ?Crying While Eating | myname | 3,407 | (4.20) |
| ?pac man breakfast (a-strict-low-fat-diet) | madmadcows | 7,081 | (4.05) |
| ?Lunchtime is Metal - End of the Lunch | Spartacus87 | 4,073 | (4.02) |
| ?bear grylls lunch | skullfuck | 1,390 | (3.95) |
| ?The cap'n rocks out!! | sark76 | 27,620 | (3.90) |
| ?Gman was having a wonderful lunch break | grimmie | 992 | (3.88) |
| ?Would you like to have lunch with me? | scutterbomb | 1,019 | (3.76) |
| ?What Is Bean?! | deshem | 4,289 | (3.76) |
| ?Bologna's Only Weakness! | Gasq | 1,391 | (3.75) |
| ?Fuck Your Lunch | AahPandasRun | 2,668 | (3.73) |
| ?An Interrupted Lunch | ProfessorBooty | 898 | (3.71) |
| ?Bosco Sticks | Toytoyota | 4,258 | (3.64) |
| ?Colonel Lunch is a fad because I said so | Howzit | 578 | (3.63) |
| ?Billy Madison wants his snack pack | fizer | 2,414 | (3.62) |
| ?warm welcome from puglunch | mattaregoodboy | 760 | (3.60) |
| ?Fill Ette O Fish | orgo | 1,123 | (3.52) |
| ?medieval teksoqp (INDECENT SIMIANS) | Zenebas | 1,017 | (3.50) |
| ?Samuel L. Jackson goes out for lunch... | darthbatistabomb | 894 | (3.50) |
| ?Lunch | parabola | 1,065 | (3.50) |
| ?Monk buys lunch | jimlk | 1,627 | (3.39) |
| ?My Lunch, how do you like it? | m0nde | 686 | (3.38) |
| ?Shirley Dance | jthogan | 421 | (3.25) |
| ?philosophical idea proposed by Ludwig Wittgenstein | punchypinky | 720 | (3.20) |
| ?Hawt Lunch Lady | JDpigeon | 2,285 | (3.20) |
| ?Rotating Cow ver. 2.0 | futureboy | 1,947 | (3.18) |
| ?The Blueberry Story | ivisivusi | 3,049 | (3.17) |
| ?Waffle? | joemama3434 | 2,818 | (3.15) |
| ?Practice Safe Lunch... | Jagmaster | 692 | (3.08) |
| ?Screwed in a Parrot Cage | soulswallower6 | 647 | (3.00) |