10 sites have this keyword listed in their metadata, here's one you may hate: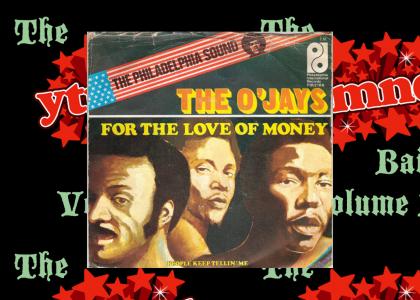 My fourth song on The YTMND Bailout: Volume 1 is "For the Love of Money" by the O'Jays. Perhaps it is best known today for its use in advertising the hit NBC "reality" show The Apprentice starring Donald Trump. It was a bit hit in the 1970s, however, and is one of the most well-know popular songs specifically about money. Enjoy, and please buy it at iTunes and Amazon.com if you like it!
Other sites with this keyword...