65 sites have this keyword listed in their metadata, here's one you may hate: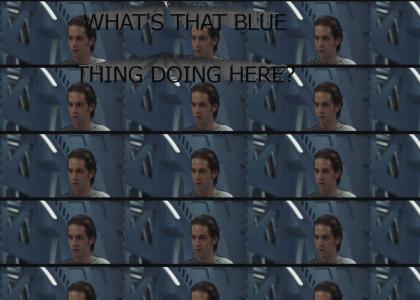 This was one of the harder images to find that matched the sound. It's one of my favorites. The looks on their faces match the tone of the music perfectly. Part 14 (out of 21) of the Fingertips series.
Other sites with this keyword...
site
user
views
score
?X-Men Theme Song
crazygrusem
9,794
(3.89)
?Professor X says Goodbye
mugenmidget
4,903
(3.72)
?Cheer up, emo superheroes
hitokirivader
3,000
(3.68)
?You rogue!
pooptree
348
(3.67)
?(

nsfw

) Mother of the Universe
caseylw23
883
(3.67)
?Crazy Guy Addresses Congress
IceWarm
963
(3.63)
?Rogues
cOrPsE1
486
(3.50)
?(

nsfw

) Take me to falador
Sockobird
1,204
(3.50)
?Sonic discovers the truth
cloudy01
8,279
(3.44)
?PLAYER VERSUS PLAYER IN WOW IS HARD...
nutinmuch2
10,711
(3.32)
?Work it Gnome!
jopchop
13,689
(3.26)
?Psycho that doesn't give a f*ck
ExtraLife
801
(3.25)
?(NSFW) spyro
Acid12
11,392
(3.00)
?lol druid
UnholyBurger
3,627
(3.00)
?(

nsfw

) Don't Play WoW too Much... (XXnin...
LSDemon11
21,327
(2.97)
?Star Wars ouch!!
RogueShadow
2,141
(2.94)
?The X-Men Theme yet again
crazygrusem
1,100
(2.83)
?CONSECRATION OWNS ROGUES
kielbasa
2,678
(2.81)
?Apocalypse tells Rogue about corruption
CrimsonMittens
1,754
(2.80)
?One Eyed Gnome
lunisx
1,989
(2.70)
?NO LOVE FOR ROGUES (WoW)
MGSRevolver
7,359
(2.50)
?Hey! Hoser! I THOUGHT YOU LIKED TO SKI!
tehs3
1,099
(2.50)
?Can't touch Rogue
Eight-Ball
726
(2.40)
?S T R I F E (Trust No One)
Zopwx2
4,670
(2.38)
?Ambushlol
Scottylawl1
721
(2.33)
?Tiandrex is a baby
things
1,104
(2.29)
?Roguethreat
Chronolink
446
(2.25)
?Put rogue on head!
VectorNine
1,348
(2.20)
?How could this happen to me!?
DERAMOZ
2,299
(2.14)