1 sites have this keyword listed in their metadata, here's one you may hate: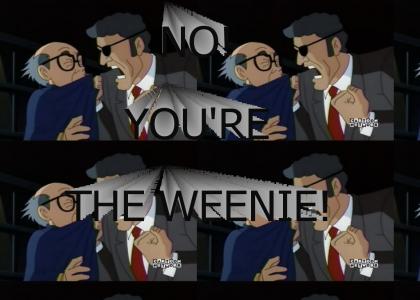 Everyone should get this. In the superb TV show "Freakazoid!", this Guitierrez guy has a vendetta against the hero, Freakazoid!. What pisses him off so much about Freakazoid! is that he tends to call Guitierrez a "weenie" all the time, to which Guitierrez
Other sites with this keyword...