22 sites have this keyword listed in their metadata, here's one you may hate: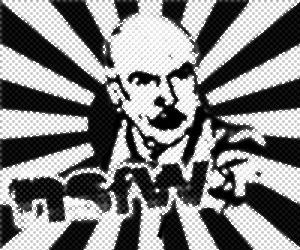 We've heard alot about Syria cities such as Aleppo and Damascus, and we also heard alot about Iraq cities like Mosul and Baghdad. Could Osama Bin Laden still be alive, and could Saddam Hussein's hanging just be a body double protecting him? We also hear alot from Donald Trump about these events.
Other sites with this keyword...
site
user
views
score
?Tom's over Baghdad.
Koompa
23,517
(4.00)
?Yahoo News fails at Geography
Stovepipe
2,223
(3.96)
?Bombs Over Baghdad
DewdInTheNewd
1,953
(3.71)
?Our Crusade Is An Awesome Crusade
dropmorebombs
6,864
(3.58)
?Tom's over Blank.
Koompa
825
(3.40)
?Halo: Baghdad Evolved
GOBLINLORD
4,644
(3.38)
?Send the Spice Girls to Baghdad!
trendybastard
1,495
(3.33)
?Flying Baghdad Children!
CaptianHowdy
1,178
(3.33)
?Saddam is a Yankees Fan
Rocketfingers
2,302
(3.25)
?(

nsfw

) Iraq = Spice City
cobalt
801
(3.25)
?holy crap, a bomb over baghdad!
Jovin256x
792
(3.10)
?Iraqi Sandstorm
dave-sempai
2,847
(3.04)
?The Empire is in Iraq!
Silentshadow900
4,876
(3.00)
?(

nsfw

) Latuff Anti-American Adventure
choochooallaboard
1,069
(2.87)
?streets of baghdad
shorxrore
826
(2.63)
?LETS GO TO DOWNTOWN BAGHDAD
wetsexyicons
639
(2.25)
?Baghdad Blog???
alvaron
647
(1.75)
?Fix this door!
Squabbles
1,137
(1.73)
?Bush - Read These Nikes
tonk
1,128
(1.40)
?Saddam is Back!!
rayne17
632
(1.00)
?Back 2 Baghdad
SuperStingray
524
(1.00)