228 sites have this keyword listed in their metadata, here's one you may hate: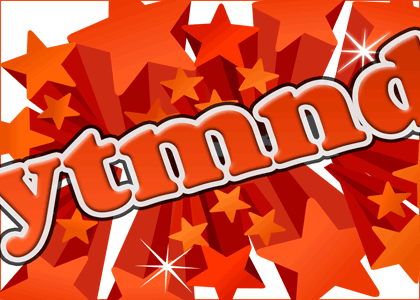 A poorly thought-out whiny post commenting on the poor grammar of Blizzard Employees that pops up in the Brawler's Guild area of the game. Expecting a record number of downvotes on this thing, so here goes n'un.
Other sites with this keyword...
| | | | |
| --- | --- | --- | --- |
| ?Winter Storm Hercules is relentless | Imakeafunny | 6,252 | (4.41) |
| ?brb, gm | vyryn | 11,291 | (4.21) |
| ?lol zerg rush (Starcraft) | GoldDean | 61,059 | (4.13) |
| ?United States of Starcraft v1.4 (100% more cheats) | dantepicante | 29,310 | (4.13) |
| ?Blizzard summons a gnome from the dark portal | Shoty | 10,399 | (4.12) |
| ?Where is Starcraft Ghost? | gameboynin | 60,354 | (4.10) |
| ?Medieval presences in Diablo 2 | shiegi | 5,104 | (4.09) |
| ?WoW GM Answers the Ultimate Question | atomicduck | 28,913 | (4.05) |
| ?Starcraft NES | mafialligator | 67,742 | (4.01) |
| ?Blizzard conspiracy! | SmileyMan | 5,778 | (4.00) |
| ?What Darth Vader thinks of Michigan weather | monto313 | 5,897 | (4.00) |
| ?Snolax | Flight33 | 3,637 | (4.00) |
| ?Worlds of PaperCraft | Kegulous | 7,921 | (3.93) |
| ?Lonely Hardees | YourTheCoconutMan | 3,281 | (3.92) |
| ?Blizzard are Pantera fans | Blackdeath | 3,937 | (3.91) |
| ?Gotta have beer | chronocore | 2,448 | (3.90) |
| ?Starcraft lovers (for Starcraft lovers) | AqoTrooper | 44,411 | (3.88) |
| ?Your WoW time is up ! | Blitzkrieg777 | 9,232 | (3.86) |
| ?Blizzard says : sign up for the internet ! | operator | 3,524 | (3.83) |
| ?Worlds of Starcraft | Deebsdavid | 72,877 | (3.83) |
| ?Starcraft ghost is not almost out | Neems | 5,688 | (3.80) |
| ?Two Polar Bears Having A Snowball Fight During ... | xxblindchildxx | 6,991 | (3.76) |
| ?The WoW Epidemic (ytmnd end) | SnoopJeDi | 28,749 | (3.72) |
| ?Winter approaches | Underground871 | 688 | (3.70) |
| ?Blizzard's History | TroZ | 3,108 | (3.70) |
| ?walking home... | biglandon | 703 | (3.67) |
| ?Blizzard hates warlocks | crizcraze | 5,732 | (3.67) |
| ?New Starcraft 2 concept art revealed! | DarthWang | 3,800 | (3.65) |
| ?Diablo 3 Graphics Too Cartoony? | derubermax | 13,828 | (3.60) |