144 sites have this keyword listed in their metadata, here's one you may hate: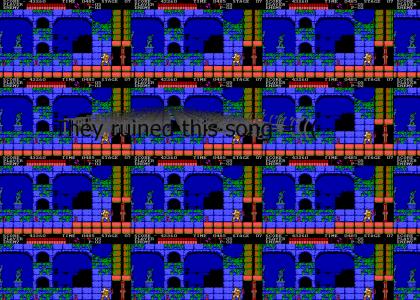 I was very hyped to hear the DOS Version of this song but they screwed up bad. REAL bad! Listen to the song and you hear it is no way like the original NES Version =(
Other sites with this keyword...
| | | | |
| --- | --- | --- | --- |
| ?Dr. Samuel Beckett: Vampire Slayer | Shreddies | 1,852 | (3.50) |
| ?Butz plays the Organ | Shinryuu | 1,283 | (3.48) |
| ?What is a man? A miserable little pile of secrets! ... | limozeen | 30,841 | (3.47) |
| ?OMG, Secret Nazi Belmont! | alamalabala | 2,430 | (3.46) |
| ?Castlevania III: Rockin' It | Artie | 1,362 | (3.46) |
| ?Whip It Castlevania Style | MasamuneDate | 1,344 | (3.45) |
| ?Barneyvania III: Swellquarius (press f11) | mastermario | 550 | (3.45) |
| ?Castlevania Dance | SirLemming | 6,651 | (3.45) |
| ?Greatest songs in Video Game Music: Part 3 | gamerctm | 2,082 | (3.43) |
| ?Not-so-secret KKK in Kid Dracula | Ciancijr | 1,581 | (3.42) |
| ?Castlevania II Death Sound | Ebb1993 | 408 | (3.40) |
| ?Richter pwns Scientology | Boznyx | 1,105 | (3.40) |
| ?The dangers in Castlevania | craigc30 | 1,963 | (3.38) |
| ?Johnny Arcade Gives Out NES Tips (Video Power) | parrothead1983 | 5,152 | (3.37) |
| ?Everyone loves Trevor Belmont | Bardai | 3,131 | (3.35) |
| ?Dracula On Jeopardy | requiett | 1,039 | (3.35) |
| ?Ghostbusters is such a good game | KingBoss | 196 | (3.33) |
| ?Castlevania Vs. Kingdom Hearts | KefkaJ | 6,693 | (3.33) |
| ?Simon Belmont Tribute | tkx7 | 2,716 | (3.33) |
| ?What?! This cannot be!! | KefkaJ | 5,398 | (3.30) |
| ?I'm a butthumper! | raichuman99 | 2,493 | (3.29) |
| ?nickdone castlevania | Darks0l | 1,188 | (3.27) |
| ?Video Game Hall of Fame 10: Castlevania 2 | DarkZelgadis | 978 | (3.26) |
| ?OMGVAMPIRES | Stathamite | 1,129 | (3.25) |
| ?The Bloodline(LSDguy Remix) | LSDguy | 956 | (3.25) |
| ?Richter Is Shocked | SirLemming | 1,539 | (3.25) |
| ?Tribute?? | Kolchin | 941 | (3.24) |
| ?Keygen Castlevania | bc-himself | 1,056 | (3.22) |
| ?Great moments in video game music (Castlevania p... | Zakarum | 1,285 | (3.20) |