Keyword "cat"
3,869 sites have this keyword listed in their metadata, here's one you may hate: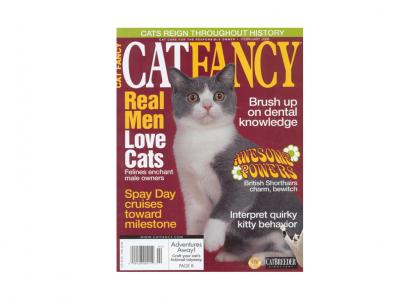 i stumbled upon this issue (its from 2003) in a dentists office, and saw the 'awesome powers' line, which is why i made this. if this gets a decent response and or/demand, i might add more.
Other sites with this keyword...
| | | | |
| --- | --- | --- | --- |
| ?The Original Meow Mix | crolison | 5,921 | (4.03) |
| ?TRIPLE KITTEN ACTION ON A PIANO | HadesFish | 2,790 | (4.03) |
| ?NEDM Class Song | MurphandSlurph | 7,589 | (4.03) |
| ?Cute kitten "Sleep is for the wea...zzzzzz&quo... | Drakul | 27,968 | (4.03) |
| ?-9.8 m/s/s | burpingcat | 9,454 | (4.03) |
| ?monorail cat on his way | MentalReject | 23,465 | (4.02) |
| ?Sad Clown Choir: NEDM Acapella | dragfyre | 25,614 | (4.02) |
| ?NOOOOOOoooo Mix | Stipo | 26,493 | (4.02) |
| ?The cat who could play pingpong | cloudy01 | 6,374 | (4.02) |
| ?William Shatner' Cat | Dudicus | 11,445 | (4.02) |
| ?FOURTH NEW CAT IN THE SINK | HadesFish | 1,516 | (4.02) |
| ?Conan does... CAT'S CRADLE!!! | Dunnyedd | 3,098 | (4.02) |
| ?Aww... Kitty looks Comfy | gamerctm | 23,627 | (4.02) |
| ?Waves of Catloaf! | omegajtf | 31,076 | (4.02) |
| ?Evil Answering Machine | OML | 4,901 | (4.02) |
| ?Data the Robot and Spot the Cat | farmhand | 6,250 | (4.02) |
| ?Rocky Cat | Sidewinder | 6,995 | (4.01) |
| ?Super cat doesn't know who to choose? | southpark | 5,776 | (4.01) |
| ?Cat Bus! | SubwayArbys | 54,072 | (4.01) |
| ?Where is your God now? | Ric-Olie | 12,033 | (4.01) |
| ?Poor cat almost got ran over | visual77 | 8,823 | (4.01) |
| ?Hero Cat dials 911 (working) | solidsnake5181 | 9,922 | (4.01) |
| ?Not Even Monorail Cat (refresh) | munkeypants | 9,096 | (4.01) |
| ?YTMND Sketch - NEDM | T-V | 12,744 | (4.01) |
| ?Picard is Indestructible | wargoblin | 18,006 | (4.00) |
| ?Kitty Boss Fight | saintarrow | 9,378 | (4.00) |
| ?Can't reach | hyphon12 | 804 | (4.00) |
| ?Battle of Good versus Evil | LoonyLuna48 | 3,076 | (4.00) |
| ?Another cat in the sink | nonay | 2,843 | (4.00) |