Keyword "fad"
2,017 sites have this keyword listed in their metadata, here's one you may hate: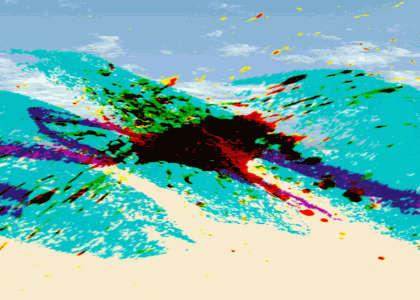 A paper cup is a cup made out of paper and often lined with plastic or wax to prevent liquid from leaking out or soaking through the paper. It may be made of recycled paper and is widely used around the world to hold Jazz.
Other sites with this keyword...
| | | | |
| --- | --- | --- | --- |
| ?Guten Taaag!!! | Ejbloo | 35,985 | (4.60) |
| ?What is Wii? | Smiddle | 156,886 | (4.58) |
| ?Transformers Mess Up With Lloyd | killercow | 8,234 | (4.58) |
| ?YTMND - The Soundtrack (*VOLUME FOURTEE... | fyrestorm | 24,015 | (4.57) |
| ?YTMND - The Soundtrack (*REMASTERED*) | fyrestorm | 35,506 | (4.56) |
| ?YTMND - The Soundtrack (*VOLUME THIRTEEN*... | fyrestorm | 26,121 | (4.55) |
| ?YTMND - The Soundtrack (*VOLUME TWELVE*) | fyrestorm | 41,879 | (4.52) |
| ?YTMND - The Soundtrack (*VOLUME FIFTEEN*) | fyrestorm | 29,652 | (4.52) |
| ?Dancing like a... | SolInvictus | 1,661 | (4.50) |
| ?Howard Dean helps Busta out | LWRun | 27,709 | (4.49) |
| ?Nintendo 64 kid & Bourne battle for Supremac... | nutnics | 219,951 | (4.46) |
| ?Robotnik ruins everything | Luminar | 37,220 | (4.45) |
| ?YTMND - The Soundtrack (*VOLUME ELEVEN*) | fyrestorm | 59,150 | (4.44) |
| ?Willy Wonka's Acid Trip (YTMNLSD) | syncan | 413,064 | (4.40) |
| ?YTMND alternate universe (PTKFGS) - update 3 | dondrei | 111,016 | (4.40) |
| ?James the pug shows you the best movie death sce... | KBC | 136 | (4.40) |
| ?Super Mario Bros 3 - ualuealuealeuale | vaderpizza | 210,160 | (4.40) |
| ?You're the Magazine Now Dog | Zara | 25,746 | (4.38) |
| ?"oh, Auntie Em!" (an NEDM affair)... | joshnrosen | 90,965 | (4.36) |
| ?YTMND - The Soundtrack (*VOLUME TEN*) | fyrestorm | 21,853 | (4.34) |
| ?Piano Hands 36: bury my shell at wounded knee | tkx7 | 1,042 | (4.33) |
| ?N*gg* stole 9/11 (ORIGINAL) | Kerse | 36,095 | (4.33) |
| ?HLaurie-Stares into his own soul | SeNtu | 15,541 | (4.33) |
| ?YTMND Physics Test | Takra | 2,232 | (4.33) |
| ?YTMND - The Soundtrack (*VOLUME NINE*) | fyrestorm | 21,399 | (4.32) |
| ?PTKFGS: Impossible | vaderpizza | 21,214 | (4.31) |
| ?YTMND - The Soundtrack (*VOLUME EIGHT*) | fyrestorm | 82,995 | (4.31) |
| ?KHANTMND: Speedy speed Khan | juiceman | 8,593 | (4.31) |
| ?Link at the YTMND Fad Mask Shop *UPDATED/R... | Xanatos | 24,219 | (4.30) |