7 sites have this keyword listed in their metadata, here's one you may hate: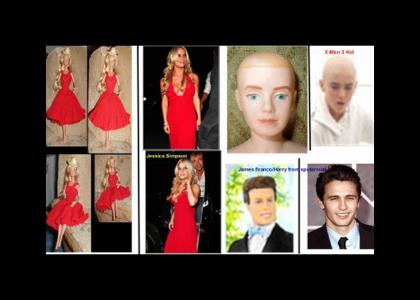 A number of celebrities resemble barbie girls. Jessica Simpson, Cameron Bright from X-Men 3, and James Franco as Harry in the Spiderman Series look like Barbie Dolls (either Ken or Barbie).
Other sites with this keyword...