50 sites have this keyword listed in their metadata, here's one you may hate: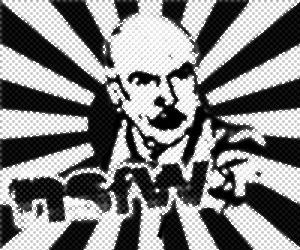 TLO ROLL CALL! anime club, n*gg*, just rep your work we like a super-sayan stuffed in a checkered shirt all you motherf*ckers wanna try and test the verse? listen up -- here them players that'll get ya hurt GLOMP ME! yo, i'm chillin' here with
Other sites with this keyword...
| | | | |
| --- | --- | --- | --- |
| ?John Hughes Is A Righteous Dude | BloodyPython | 1,720 | (4.18) |
| ?A Righteous Dude | BloodyPython | 2,203 | (4.18) |
| ?PUNCH THE GEEKS FOR GOD'S SAKE | Goneja | 42,934 | (4.09) |
| ?JAMMNO's BUDDIES!!1! | Dead2Fall | 1,287 | (3.96) |
| ?Warcraft NERDS | Shadowzan | 13,753 | (3.78) |
| ?white and Nerdy | elinz | 3,455 | (3.78) |
| ?Warcraft Players SHOULD Drink [Check Descripti... | Shadowzan | 13,652 | (3.72) |
| ?Powerglove | natjjohn | 1,864 | (3.69) |
| ?[Adult Swim] - Swim Con | Cokomon | 15,770 | (3.68) |
| ?You sure these are the right guys? | xpirate16 | 571 | (3.63) |
| ?Cosplayers can get down too! | kuraiseijin | 1,631 | (3.60) |
| ?He's Got Spirit | scrotum | 671 | (3.60) |
| ?petabyte.....uber hax! | youspoonybard | 2,665 | (3.58) |
| ?Identity test (watch, then read description) | keichix | 1,134 | (3.51) |
| ?Don't anger wow geeks! | scorched777 | 1,669 | (3.50) |
| ?smoking pot | amped | 1,109 | (3.50) |
| ?stormhumper | kikovision | 1,342 | (3.50) |
| ?Beastiality, anyone? | lemonarchy | 3,217 | (3.44) |
| ?Nerds lose their minds | GiantSwan | 671 | (3.41) |
| ?Vader: NOOOOT Episode 3! | AlacarLeoricar | 688 | (3.40) |
| ?Summoner Geeks! | Swupea | 2,463 | (3.31) |
| ?YTMND+Freaks and Geeks comparison | KOOKYMANG | 902 | (3.31) |
| ?You know you play too much FFXI when... | xero12286 | 11,383 | (3.29) |
| ?They all adore him. | inmate2993 | 787 | (3.25) |
| ?Prime WILL Do a Barrel Roll FTW | Armitage112 | 1,486 | (3.24) |
| ?What suicide bombers see when they die | keeboz | 1,036 | (3.17) |
| ?Sony PSP Advert | Oakey | 37,693 | (3.13) |
| ?We're Geeks Forever! | way21337 | 7,491 | (3.06) |
| ?LoL Geeks also Britfags | HeatherChandler | 1,193 | (3.04) |