46 sites have this keyword listed in their metadata, here's one you may hate: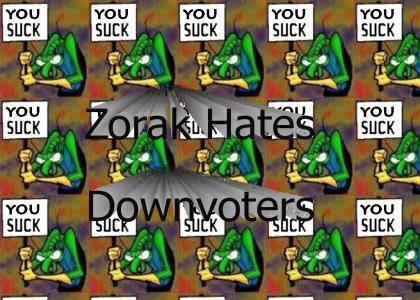 Zorak leaves a friendly message for downvoters everywhere. :) You know who you are because you'll be posting comments on this site the instant it goes up. You were just sitting at your computer all day waiting for this moment, the very moment that defines
Other sites with this keyword...