Keyword "just"
217 sites have this keyword listed in their metadata, here's one you may hate: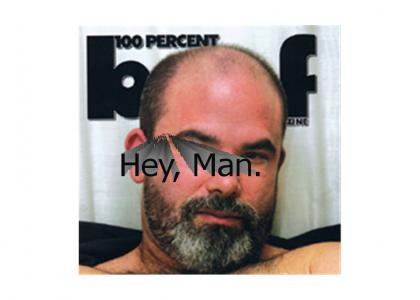 Look into his striking glare. Don't give in, though. It will mean curtains. Pure American Beef, son. Its irresistible. I am not gay by the way. But that fella sure is.
Other sites with this keyword...