8 sites have this keyword listed in their metadata, here's one you may hate: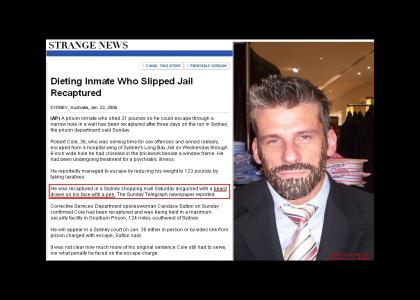 Image is of a dude on the BoB forums known as captainloveprod. After we discovered this article, speculation was rife that he was the prisoner in question. This photoshop of his picture resulted.
Other sites with this keyword...