1 sites have this keyword listed in their metadata, here's one you may hate: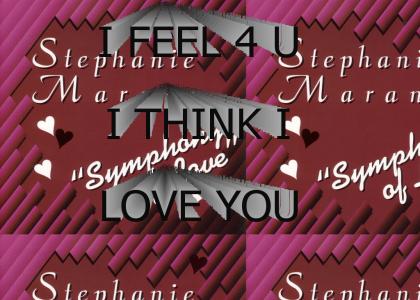 In response to NunicaMusicChannel posting the original version of "I Feel For You" by Rufus and Chaka Khan, I've decided to post a very cool cover of the song by freestyle singer Stephanie Marano. This song was released in 1995 on her album [i]Symphony of Love[/i], but I didn't know about it until a few years later when a friend introduced it to me. It's become my favorite version of the song. Again, please enjoy it, and buy it on iTunes if you really like it. By the way, for you LazyTown/Stephanie fad fans, her brother Adam remixed the LazyTown intro theme in 2006.
Other sites with this keyword...