823 sites have this keyword listed in their metadata, here's one you may hate: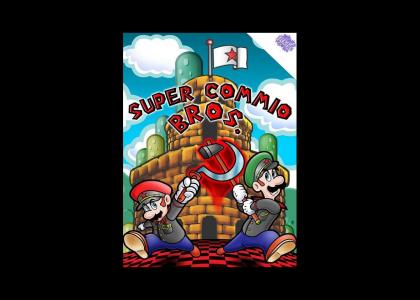 Yeah I know the ptkfgs logo is the wrong size, too bad, I'm lazy. NOTE: "All the things you said" isn't used because I made this before the PTKFGS fad came up. I added the logo because it fit.
Other sites with this keyword...
| | | | |
| --- | --- | --- | --- |
| ?The Fonz brings it down Moskau style! | Passive | 18,245 | (4.16) |
| ?Invader Zim Moskau | BubsyfanNo1 | 5,860 | (4.15) |
| ?Will Ferrell Moskau | Scottendo | 52,747 | (4.15) |
| ?Full Moskau | Moneymike69 | 46,606 | (4.15) |
| ?Mega Man Selects a Fad | martu12 | 128,557 | (4.14) |
| ?Colin Mochrie's Moskau | GB | 6,844 | (4.13) |
| ?Bruce Dickinson Moskau | ironmaiden | 25,021 | (4.13) |
| ?Why Communism Doesn't Fail in China | LEXERAN | 7,486 | (4.13) |
| ?Jitzkau | Captain-L337 | 4,122 | (4.12) |
| ?A-B-C's of Y-T-M-N-D (REFRESH) | AdamTheHun | 85,648 | (4.11) |
| ?Free Moskau! | shag | 25,131 | (4.11) |
| ?Dukeskau! | shag | 20,958 | (4.11) |
| ?Russia Kills Spammer | MontyZooma | 20,667 | (4.10) |
| ?Caddyshack Moskau | xpirate16 | 2,830 | (4.10) |
| ?LoZ: Twilight Princess ENDING leaked!!! | chaosmarine | 34,132 | (4.10) |
| ?Dschinghis Doom | Kurushimi | 68,731 | (4.09) |
| ?Rocko's Moskau Life | vertigo | 53,050 | (4.09) |
| ?Beavis and Butthead do the Moskau --Cleaner Edit | TORGOWN3D | 9,150 | (4.08) |
| ?Volga (Finnish Moskau) | Windman | 30,514 | (4.07) |
| ?CAUTION!! MOSKAU!! | HitlerBuiltMyHotrod | 3,171 | (4.07) |
| ?Moskau = Metal (Updated) | Monolithe | 11,415 | (4.06) |
| ?Gravity Cat - Dschinghis Meow Is Not Amused | s4xton | 15,171 | (4.06) |
| ?Moskau 20XX | KKM | 45,056 | (4.05) |
| ?Moss Cow, Moss Cow | Niiiice | 4,468 | (4.05) |
| ?SOVIETmnd: The Lounge | jesusfuckingchristch | 8,842 | (4.04) |
| ?MaraMoskau | Zott | 12,899 | (4.04) |
| ?BIG BAG Invasion (Update - 2.7) | Shadowbolt | 6,808 | (4.04) |
| ?MOSSCOW | craackel | 2,186 | (4.04) |