23 sites have this keyword listed in their metadata, here's one you may hate: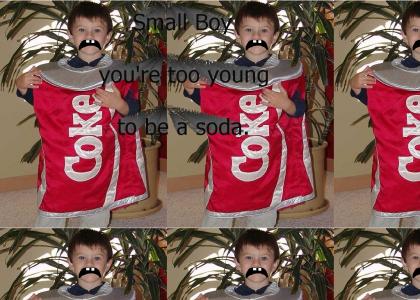 I was listening to Pendulum&Freestylers - Fasten Your Seatbelts and though those obviously aren't the lyrics, it sure made me laugh! ALSO, I DON'T KNOW WHY THE 4 SECOND BLANK IS THERE, IT WASN'T ON PURPOSE!
Other sites with this keyword...
| | | | |
| --- | --- | --- | --- |
| ?Team Fortress 2 Remix (Duty Calls for 162bpm) | mast | 28,361 | (4.12) |
| ?Conan Malfunctions! | fyrestorm | 3,837 | (4.03) |
| ?No camera can evade the gaze of Josh Mankiewic... | Dasyati | 4,588 | (4.03) |
| ?One of them won't work! | ChenBaiwan | 1,964 | (4.00) |
| ?The Many Faces of Josh Mankiewicz | boomaga | 3,172 | (3.78) |
| ?Pendulum mesmerizes another victim | Beerdude26 | 1,486 | (3.78) |
| ?Square sine-wave rave (perfect loop in IE) | gazzer | 3,122 | (3.68) |
| ?TARANTULA | clobby | 2,238 | (3.68) |
| ?SKELETON BOOTY DANCE | E7H4NF | 1,469 | (3.57) |
| ?Only one of the pendulums work... | ChenBaiwan | 914 | (3.25) |
| ?SLAM | lemmingzappa | 746 | (3.00) |
| ?GET DOWN! | Cromartie | 1,036 | (2.86) |
| ?Greatest Drag Race Ever! | HallwayNinja | 910 | (2.83) |
| ?Boy + Drum n Bass x Busta-move = | Stig | 867 | (2.70) |
| ?Little girl sees all | Chrisdelarge | 940 | (2.67) |
| ?Pendulum rocks Halo | Slotterbakk | 2,374 | (2.64) |
| ?Therapy for the Poor | AnxiouslyKalm | 603 | (2.50) |
| ?Aspirin responds to Tylenol's latest ad camp... | Rig | 641 | (2.50) |
| ?Looks like didn't fasten his seatbelt | forthex | 979 | (2.29) |
| ?PENDULUM SUCKS | lolpendulumsucks | 890 | (2.25) |
| ?Eight Legged Freaks (fixed) | jaycaliflip | 683 | (1.80) |
| ?If we run we can win prizes | RubberDucky | 582 | (1.25) |