Keyword "sjw"
3 sites have this keyword listed in their metadata, here's one you may hate: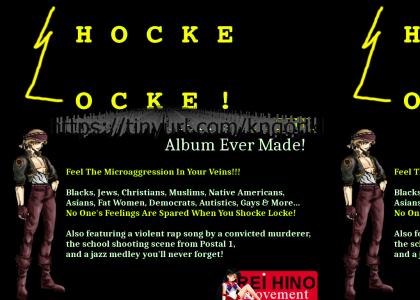 Feel The Microaggression In Your Veins!!! Blacks, Jews, Christians, Muslims, Native Americans, Asians, Fat Women, Democrats, Autistics, Gays & More... No One's Feelings Are Spared When You Shocke Locke! Also featuring a violent rap song by a convicted murderer, the school shooting scene from Postal 1, and a jazz medley you'll never forget! Originally proposed in August 2015 by the future Rei Hino Movement founder under the Suzanne Records name, the Shocke Locke idea was shelved due to a secret "truce" done without our knowledge or approval. Well guess what fuckers...the Rei Hino Movement has brought this idea back from the grave! Get ready for the Most Hateful Album Ever Made - Get Ready to Shocke Locke! DISCLAIMER: This Shocke Locke album is intended for Locke Shocke Humor only. The Rei Hino Movement does not promote hate, racism, sexual abuse, murder, rape, school shootings, hot coffee on your lap, or anything else the Shocked Lockes of the world can interpret this album to really be about. NOTE: There are no references on this album to Locke"5", the GLOCKE5, or its members.
Other sites with this keyword...