2 sites have this keyword listed in their metadata, here's one you may hate: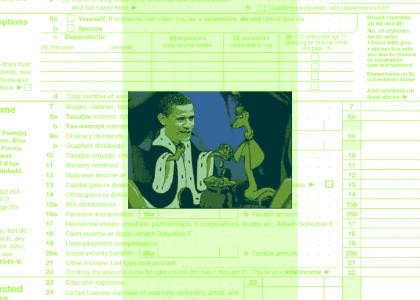 A sudden, angry burst of inspiration after filing my return today. FYI: Although Prince Barry Obama is shown this isn't intended to be a partisan rant; I'm sure Sir Hiss is a Republican.
Other sites with this keyword...