493 sites have this keyword listed in their metadata, here's one you may hate: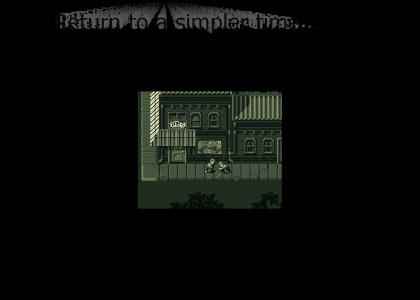 My, (fairly literalistic) arrangement of the Ivor Tower theme from the classic SNES game, Secret of Evermore. Performed on the Yamaha DGX-500, recorded with midisoft, converted to MP3 in FL Studio with soundfonts.
Other sites with this keyword...
| | | | |
| --- | --- | --- | --- |
| ?Grant Walks the Dinosaur | XenoLocke | 1,110 | (3.91) |
| ?YTMND Music - Shadowgate Tribute | AlecExeter | 1,110 | (3.90) |
| ?Mystery Halo Game Revealed! | Maddog5 | 5,081 | (3.89) |
| ?Sega tried to take over ytmnd | mario90 | 640 | (3.88) |
| ?Hook Me Up a New Revolution | foxymcfox | 1,201 | (3.87) |
| ?Half-Life live-action movie! | GamePhreak | 26,786 | (3.86) |
| ?Worst game ending EVER!!! | jtscuggs | 1,705 | (3.86) |
| ?Neon Genesis Evangelion on the NES | felineki | 39,676 | (3.86) |
| ?N64 Kid's Colleague | Quiet-People-Rock | 3,696 | (3.86) |
| ?Phantasy Star 4:Party Foul (update) | ursm00 | 3,716 | (3.85) |
| ?Jack Thompson is a LIAR! | YouWereMyBrother | 8,071 | (3.84) |
| ?Latarian Lays it Down | breakingglass27 | 1,715 | (3.84) |
| ?Metal Gear Solid 4: Stan Lee | Eboku01 | 17,704 | (3.84) |
| ?She Really Loves Her Games | ghostsoldier | 1,344 | (3.83) |
| ?Segata in the club + also no change in facial) | Ryogen | 1,208 | (3.83) |
| ?THE MARCH OF THE SWORDMASTER | slowdowngandhi | 1,870 | (3.83) |
| ?Megan Man Should Be In Smash Brothers Melle B... | Daltonofzeal2 | 1,526 | (3.82) |
| ?Overkill! | Rasengan222 | 1,550 | (3.82) |
| ?DARK LINK! | Quiet-People-Rock | 2,749 | (3.82) |
| ?VIDEOGAME COLLECTORS LOL | HELLFAUCET | 4,523 | (3.82) |
| ?UT2K4 forum rage | SupremeCheese | 10,022 | (3.81) |
| ?Game consoles are just computers! | jeibi | 2,333 | (3.81) |
| ?March of the Lemmings | bobdoe | 1,489 | (3.81) |
| ?metroid prime music remix *fixed* | h2haxor | 6,397 | (3.81) |
| ?Mario Takes Advice from Songs... | Eratticus | 3,308 | (3.80) |
| ?Jack Thompson's Favorite Book | Hoyafinisher | 2,338 | (3.80) |
| ?PLAY HIGH | Cinnjerm | 483 | (3.80) |
| ?ESRBTMND: Bump 'n' Jump | DXSSI510 | 764 | (3.80) |
| ?Jack Thompson...wait, who? | AlgusUnderdunk | 5,414 | (3.80) |