Keyword "wind"
110 sites have this keyword listed in their metadata, here's one you may hate: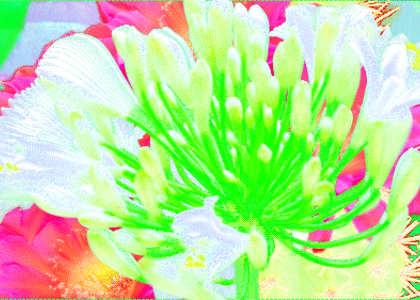 Was messing around with some flower gifs and came up with this. You may be annoyed this does not have a joke but you can't claim it is something other then what its labeled. In before "its not labeled sh*t."
Other sites with this keyword...
| | | | |
| --- | --- | --- | --- |
| ?look at that hat... | rayro | 354,257 | (4.70) |
| ?objects in the wind | sbj130030 | 175 | (4.67) |
| ?Wind Beneath My Wings | mybunnyownsyou | 2,062 | (4.57) |
| ?Never | hdofu | 249 | (4.50) |
| ?Stephanie rides the wind | lazytown4 | 8,115 | (4.09) |
| ?Breaking Wind | LegoLewdite | 1,798 | (4.07) |
| ?The wind | brentthompson | 502 | (4.00) |
| ?Against the Wind | derubermax | 1,408 | (4.00) |
| ?War of the worlds... all they are is dust! | the-wasd-man | 4,167 | (4.00) |
| ?Alex sees WAY too much beauty | MasterSitsu | 7,942 | (3.99) |
| ?Top Viewed YTMND | fearcondom | 3,676 | (3.94) |
| ?Captain Planet Cyber Session - With Illustrations! | MakeYourChance | 7,053 | (3.92) |
| ?Captain Planet will pay | tkx7 | 2,274 | (3.88) |
| ?Tropical Storm ERNESTO | chaopolis | 3,208 | (3.88) |
| ?Vader Sings Dust In The Wind | GuitarAce | 1,611 | (3.82) |
| ?ARTMND: song of storms :3 | scottydoggz | 1,642 | (3.80) |
| ?FUNNY WIND ENERGY | goatflavor | 626 | (3.80) |
| ?Captain Planet | Gyrosash | 7,900 | (3.79) |
| ?Moment in Link's Dream | Claremonster | 1,107 | (3.79) |
| ?Wind Waker- Outset Island | Dinky44 | 1,018 | (3.78) |
| ?Zelda Menu Selection - Techno Remix | jaegriffinpark | 1,251 | (3.76) |
| ?Earth, Wind and Fire | hdofu | 1,392 | (3.76) |
| ?James is like a bird | fightingferret | 5,585 | (3.76) |
| ?Zelda: Wind Waker - A Capella | curtdogg | 26,542 | (3.73) |
| ?A Conversation Betwixt The Author and The Critic | MyIceCreamBar | 2,654 | (3.70) |
| ?Wind Waker- Dragon Roost Island | Dinky44 | 1,200 | (3.70) |
| ?By your powers combined.... (longer song) | DarthWang | 5,207 | (3.70) |
| ?Rita Wants To DUEL | lome | 9,240 | (3.69) |
| ?Captain Planet Heart?! | Sharr | 5,252 | (3.68) |