Keyword "Sony"
615 sites have this keyword listed in their metadata, here's one you may hate: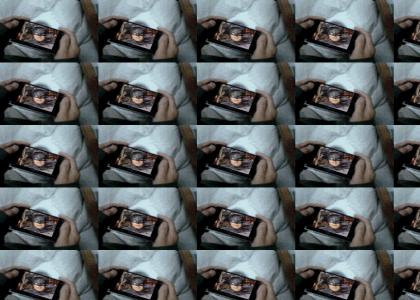 Yeah, so, uh, it's available on PSP UMD format now. Careful, though, it shoots out of your PSP if you're not careful. If anyone wants to see the old version instead, go to http://pspbatmanold.ytmnd.com/
Other sites with this keyword...
| | | | |
| --- | --- | --- | --- |
| ?Latest PS3 Announcement! | rebelphoenix83 | 15,809 | (3.79) |
| ?PSP Commercials Are Annoying | NorthAmericanDangerD | 3,244 | (3.78) |
| ?Kaz Hirai PS3 Jam | locke16 | 8,765 | (3.78) |
| ?riiidge racer! | Cymoro | 4,308 | (3.78) |
| ?Giant Enemy Crab song... | M0rtanius | 1,359 | (3.77) |
| ?I could work for Sony | JebediahSpringield | 2,040 | (3.77) |
| ?Sony has a new slogan | NightOption | 6,160 | (3.77) |
| ?Lex Luthor > Japanese History | DarthWang | 2,198 | (3.77) |
| ?FFVA gets back at Sony | damon | 1,745 | (3.75) |
| ?Sony "Wii, 360, TOO EXPENSIV... | Deldrach | 2,890 | (3.75) |
| ?The Planetside Fury has one weakness... | SenatorJimDeath | 2,204 | (3.75) |
| ?Kazby... Ridge Racer!! | Paedin | 2,263 | (3.75) |
| ?E3 | audiopirate | 1,414 | (3.75) |
| ?nintendo will beat sony... WHEN HELL FREEZES ... | nuser-uame | 1,566 | (3.74) |
| ?Sony Conference: Genji 2 | ChronoX | 5,348 | (3.73) |
| ?Megaman changes weapons but not facial expressi... | Darth-l33t | 4,872 | (3.73) |
| ?Its not a defect ITS A NOMAD!!1 | robivy64 | 9,371 | (3.73) |
| ?Controllers. | RTF | 683 | (3.73) |
| ?Giant crab | jim00718 | 6,353 | (3.73) |
| ?OMG Secret Sony Crop Circle | slypieguy | 938 | (3.73) |
| ?A simple game of Pong. Gone WRONG | Sillender | 1,145 | (3.72) |
| ?Sonic gives even better ps3 advice! | mario90 | 1,106 | (3.72) |
| ?Japanese History According to Sony (changed mu... | Psycotronic | 9,718 | (3.72) |
| ?New York: MASSIVE DAMAGE (Now with more ... | Deathstriker6666 | 3,262 | (3.71) |
| ?Kaz Hirai Unleashes the PSP's Secret Wea... | PoprocksAndCoke | 3,915 | (3.71) |
| ?PS3 has Tomahawk Missile technology! | vd0man | 6,824 | (3.71) |
| ?Luigi Ran... | rebelphoenix83 | 1,362 | (3.71) |
| ?DS and PSP switched at birth | petin | 18,308 | (3.70) |
| ?The REAL PS3 Controller | HunterXIX | 7,896 | (3.70) |