8 sites have this keyword listed in their metadata, here's one you may hate: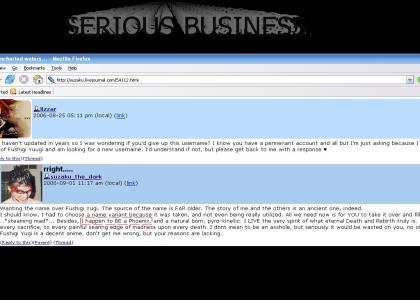 Apparently, a Fushigi Yuugi fan taking the LJ screenname Suzaku would unfairly deprive a REAL phoenix of its use. D: Can't have that! Lizzar linked this to a forum after this guy commented. Lulz ensued.
Other sites with this keyword...